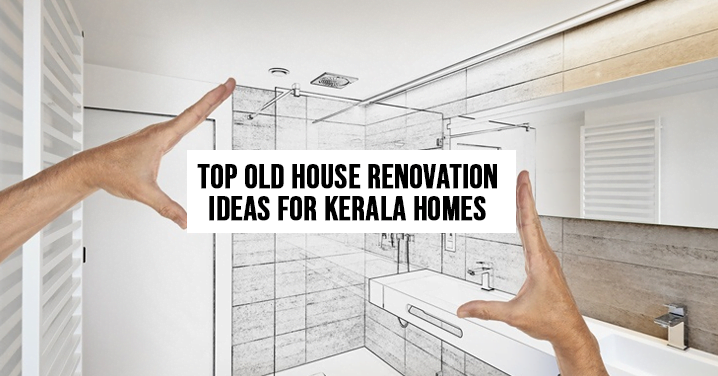 Old House Renovation Ideas For Kerala Homes
Posted By

hilife_admin

On

Fri, Nov 15, 2019
Renovating a house can be both exciting and anxiety-inducing at the same time. You may want to renovate your house because it has aged with time or because you want to make it look visually better and comfortable to live in. In some ways, renovating your house can be considered a business investment that you are starting from scratch. It can be daunting to think about old house renovation ideas in Kerala, especially when you can find modern and furnished apartments in Thrissur and other parts of the state.
You can always hire an architect to draw a plan up for you, but if you are intent on saving some money, then here are some old house renovation ideas to inspire you. Some of the renovation plans may be quite sophisticated that they require professional support, but others are simple enough for you to execute it by yourself.
Front Door / Exterior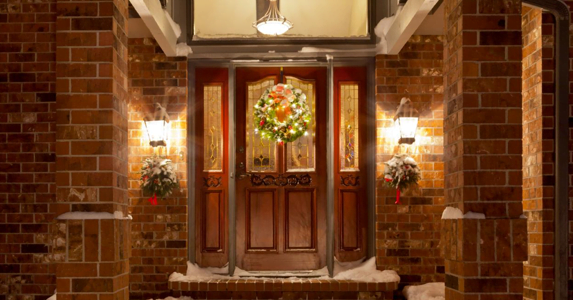 First impression is the best impression! Anyone who walks into your house is going to form an impression about it as soon as they lay eyes on the front door and the surrounding exterior area. So why not start by slapping a fresh coat of paint on the front door? You can replace the front porch lights with new, modern ones, or even consider simple things like replacing the front mat. A pleasing entrance will definitely add bonus points to the overall visual appeal of your house. Checkout some low cost interior design for homes in Kerala.
Lawn
A patchy or overgrown lawn is cringe-worthy. Aside from the entrance, the lawn is something that people notice as soon as they approach your house. Trim the grass, shape them into a more contemporary look, and you will have an enticing lawn in no time.
Installing a low-maintenance landscaping will save you a lot of money without affecting the aesthetics of the exterior. This is an investment that will definitely add value to you, and also others. Kerala is a green state, so adding some greenery to your lawn is a great way to bring in a nature vibe to your house.
Interior
We now move on to the interior for some old house renovation ideas. New houses and apartments give a lot of importance to how the interior is designed, as it should be both aesthetically brilliant and comfortable to live in.
1. Entryway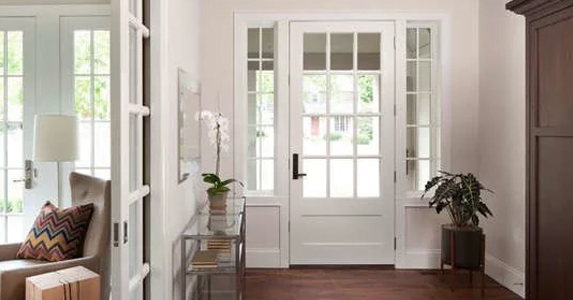 Once past the front door, houses in Kerala usually have a hallway or an entrance that leads into the living room. Regardless of the shape, there are some basic renovations that can be commonly applied to the entryway. Lighting is an area to focus on. Most entryways do not have a window or other natural source of light, so installing a beautiful light fixture overhead will ensure that this part of the house is always well-lit. If you have placed a shoe rack in the entryway, move it to a place that is more intuitive convenient to visitors. Also check out some of the living room window design ideas.
2. Living Room
Before we get into the details of living rooms for old house renovation ideas, be advised that paint affects lighting and therefore it is very important to carefully choose the color palette if you decide to repaint the house. Combinations like black and white palette is a safe option if your budget is extremely tight. Painting is a fast and relatively inexpensive way to renovate a house cosmetically. Get some summer decorating ideas for living room.
Since the living room is where guests will spend most of their time in your house, having adequate lighting is crucial. Natural light through well-placed windows, artificial light through overhead fixtures, table lamps etc will make the living space lighter and brighter.
Greenery is an omnipresent theme in Kerala, so don't be reluctant to decorate the room with a few houseplants. They add a refreshing green tinge, and they add oxygen to the environment. There are many benefits to an eco-friendly apartment.
Artwork installation is another idea to bring in a fresh new look to your renovated house. You can easily buy interesting and meaningful photos that cater to your tastes, and put them on display on the living room walls.
3. Dining and Kitchen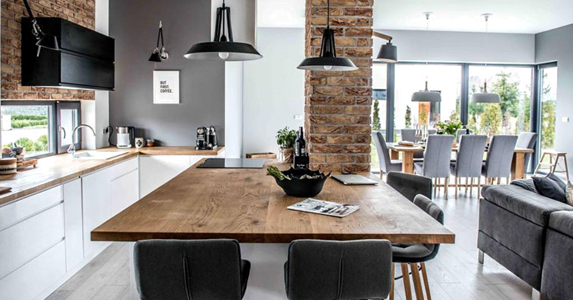 Renovating the kitchen and dining area would mean reduce clutter and improve storage space. Low space, high storage kitchen cabinets are the trend today. If your budget does not permit the installation of new kitchen cabinets or dining drawers, you can simply repaint them to make them look as good as new. The good part about renovating your kitchen is that it also adds major value to your house. You can also think about is to cover parts of the kitchen wall or cabinets with wallpapers that have food imagery on them. There are many apartment kitchen storage ideas.
4. Bathrooms
Similar to the kitchen, renovating your bathroom is a great value addition. One trick to create the illusion of space in your bathroom is to install a large mirror to reflect more light and create an illusion of double the existing space.You can replace the lighting in your bathroom with more contemporary designs. If possible, add a storage unit that can make the space clutter-free and feel cleaner and spacious.
The bathroom is also a place where basic maintenance work will be required. If you have been too lazy to do them, renovating your house is a good time to take care of these maintenance jobs. They not only make your life easier, but also add value.
5. Bedrooms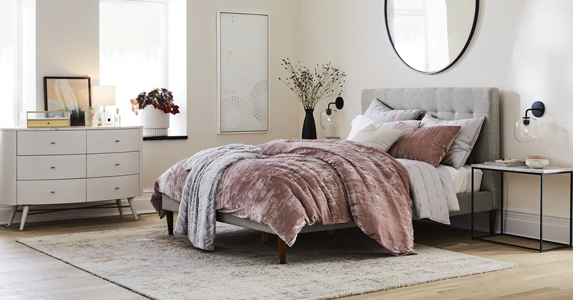 Bedrooms can do with a fresh coat of paint that reflects a calm and peaceful environment. When renovating the bedroom, ensure to install larger windows that bring in ample natural light. Kerala is blessed with ample sunlight during most parts of the year. Buying new wardrobe and furniture for the bedroom is also a great way to give them a fresh new look. Flats in Thrissur and other parts of Kerala give prime importance to the design of bedrooms as they greatly affect the quality of life of the people living in the house. Also get some clever storage ideas for small bedrooms on a budget.
6. Renovating the Floor
Now this applies to every part of the interior of your house. When it comes to old house renovation ideas, floor renovation might be the most expensive. But it can also have the biggest impact visually to your house. For example, using teak colored flooring on your shower floor can instantly transform it to look like a spa!
If you indeed go ahead with renovating the floor, the color and type of flooring should reflect the overall look and feel of the rest of the house. If your budget does not permit for a floor renovation, then you should invest in other renovation activities based on your floor design. While it may look expensive, floor renovation is something that pays dividends if you decide to undertake it.
To sum things up, renovating your old house should be based on what is important to you. The key is to renovate or redecorate inexpensively, and as a homeowner, you should be able to visualize what you want and then renovate each part of your house step-by-step.
Some of the ideas mentioned here can be completed over a weekend, while others are more complex and may require more time and money investment. Decide on what you want to implement, and draw up a smart plan for a step-by-step renovation process.
Hi-Life Builders is one of the best builders in Thrissur. Apart from building wonderful homes, our portfolio includes home care, resale, and home loan assistance and you will be happy to know that we have a dedicated team for after-sales service and property management service. For further information on our project contact us now!