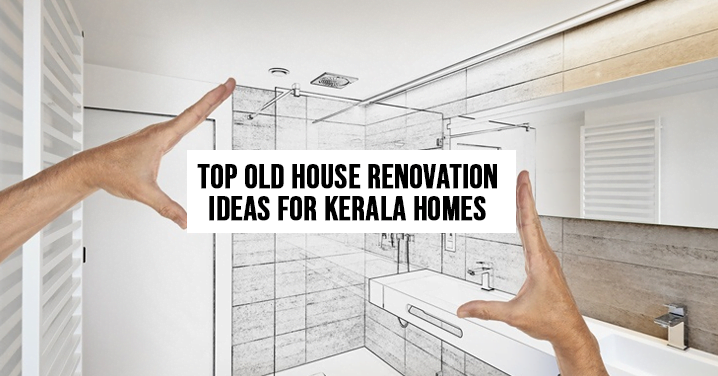 Old House Renovation Ideas For Kerala Homes
Posted By

hilife_admin

On

Mon, Jul 15, 2019
Renovating a house can be both exciting and anxiety-inducing at the same time. You may want to renovate your house because it has aged with time or because you want to make it look visually better and comfortable to live in. In some ways, renovating your house can be considered a business investment that you are starting from scratch. It can be daunting to think about old house renovation ideas in Kerala, especially when you can find modern and furnished apartments in Thrissur and other parts of the state.
You can always hire an architect to draw a plan up for you, but if you are intent on saving some money, then here are some old house renovation ideas to inspire you. Some of the renovation plans may be quite sophisticated that they require professional support, but others are simple enough for you to execute it by yourself.
Front Door / Exterior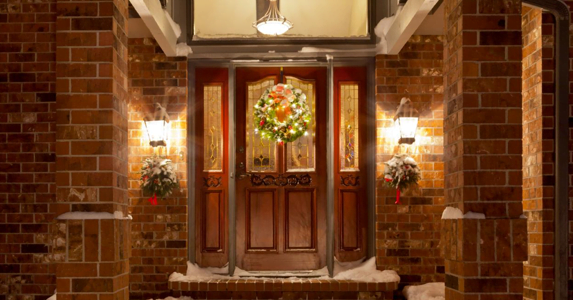 First impression is the best impression! Anyone who walks into your house is going to form an impression about it as soon as they lay eyes on the front door and the surrounding exterior area. So why not start by slapping a fresh coat of paint on the front door? You can replace the front porch lights with new, modern ones, or even consider simple things like replacing the front mat. A pleasing entrance will definitely add bonus points to the overall visual appeal of your house. Checkout some low cost interior design for homes in Kerala.
Lawn
A patchy or overgrown lawn is cringe-worthy. Aside from the entrance, the lawn is something that people notice as soon as they approach your house. Trim the grass, shape them into a more contemporary look, and you will have an enticing lawn in no time.
Installing a low-maintenance landscaping will save you a lot of money without affecting the aesthetics of the exterior. This is an investment that will definitely add value to you, and also others. Kerala is a green state, so adding some greenery to your lawn is a great way to bring in a nature vibe to your house.
Interior
We now move on to the interior for some old house renovation ideas. New houses and apartments give a lot of importance to how the interior is designed, as it should be both aesthetically brilliant and comfortable to live in.
1. Entryway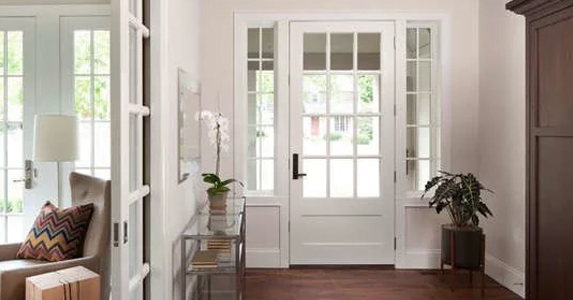 Once past the front door, houses in Kerala usually have a hallway or an entrance that leads into the living room. Regardless of the shape, there are some basic renovations that can be commonly applied to the entryway. Lighting is an area to focus on. Most entryways do not have a window or other natural source of light, so installing a beautiful light fixture overhead will ensure that this part of the house is always well-lit. If you have placed a shoe rack in the entryway, move it to a place that is more intuitive convenient to visitors. Also check out some of the living room window design ideas.
2. Living Room
Before we get into the details of living rooms for old house renovation ideas, be advised that paint affects lighting and therefore it is very important to carefully choose the color palette if you decide to repaint the house. Combinations like black and white palette is a safe option if your budget is extremely tight. Painting is a fast and relatively inexpensive way to renovate a house cosmetically. Get some summer decorating ideas for living room.
Since the living room is where guests will spend most of their time in your house, having adequate lighting is crucial. Natural light through well-placed windows, artificial light through overhead fixtures, table lamps etc will make the living space lighter and brighter.
Greenery is an omnipresent theme in Kerala, so don't be reluctant to decorate the room with a few houseplants. They add a refreshing green tinge, and they add oxygen to the environment. There are many benefits to an eco-friendly apartment.
Artwork installation is another idea to bring in a fresh new look to your renovated house. You can easily buy interesting and meaningful photos that cater to your tastes, and put them on display on the living room walls. See latest pooja room designs.
3. Dining and Kitchen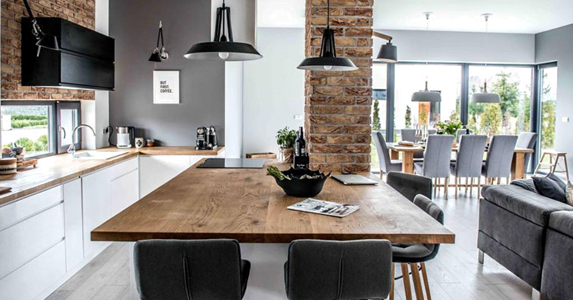 Renovating the kitchen and dining area would mean reduce clutter and improve storage space. Low space, high storage kitchen cabinets are the trend today. If your budget does not permit the installation of new kitchen cabinets or dining drawers, you can simply repaint them to make them look as good as new. The good part about renovating your kitchen is that it also adds major value to your house. You can also think about is to cover parts of the kitchen wall or cabinets with wallpapers that have food imagery on them. There are many apartment kitchen storage ideas.
What is the most expensive part of a kitchen remodel? 
Several parts are there which can be remodeled in a kitchen. Starting with construction of in-built appliance countertops to a kitchen island, several new upgrades can be introduced in the renovation plan. 
However, if you segregate the renovation plan, you will see each part having different costs. For example, building a kitchen island in Kerala might cost you around INR 10,000 to INR 15,000 based on the design, size and labor charges. On the contrary, adding new lights in the additional kitchen space will only cost about INR 2000 to INR 3000. 
People usually worry about the remodel idea for the kitchen that will be the costliest. Most times, they misjudge the renovation work price and end up paying more than what was budgeted. 
In the entire kitchen, it is the cabinet construction/renovation which is the most expensive part. The cost of installing and constructing the kitchen cabinetry will depend on the following factors: 
The type of cabinetry design you are choosing will alter the costs. For example, a modular cabinet is cheaper as compared to the traditional cabinets. 

Total costs will also depend on the material used for constructing the cabinets. Hardwood is the costliest, followed by plywoods, and then laminated boards. 

Finishing works to be done on the cabinetry will also alter the cost. Finer the finished look, more will be the cost. 
4. Bathrooms
Similar to the kitchen, renovating your bathroom is a great value addition. One trick to create the illusion of space in your bathroom is to install a large mirror to reflect more light and create an illusion of double the existing space.You can replace the lighting in your bathroom with more contemporary designs. If possible, add a storage unit that can make the space clutter-free and feel cleaner and spacious.
The bathroom is also a place where basic maintenance work will be required. If you have been too lazy to do them, renovating your house is a good time to take care of these maintenance jobs. They not only make your life easier, but also add value.
5. Bedrooms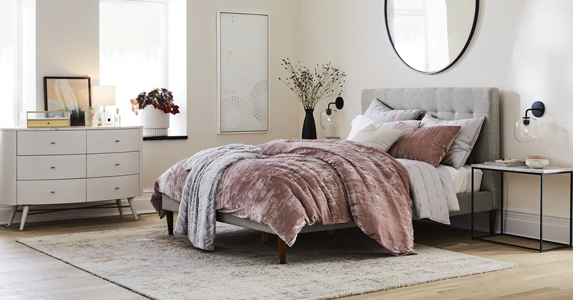 Bedrooms can do with a fresh coat of paint that reflects a calm and peaceful environment. When renovating the bedroom, ensure to install larger windows that bring in ample natural light. Kerala is blessed with ample sunlight during most parts of the year. Buying new wardrobe and furniture for the bedroom is also a great way to give them a fresh new look. Flats in Thrissur and other parts of Kerala give prime importance to the design of bedrooms as they greatly affect the quality of life of the people living in the house. Also get some clever storage ideas for small bedrooms on a budget.
6. Renovating the Floor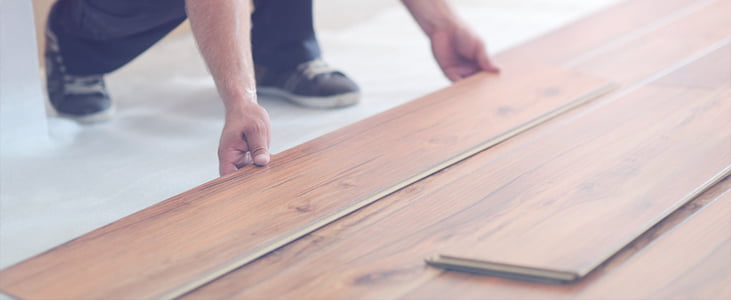 Now this applies to every part of the interior of your house. When it comes to old house renovation ideas, floor renovation might be the most expensive. But it can also have the biggest impact visually to your house. For example, using teak colored flooring on your shower floor can instantly transform it to look like a spa!
If you indeed go ahead with renovating the floor, the color and type of flooring should reflect the overall look and feel of the rest of the house. If your budget does not permit for a floor renovation, then you should invest in other renovation activities based on your floor design. While it may look expensive, floor renovation is something that pays dividends if you decide to undertake it.
To sum things up, renovating your old house should be based on what is important to you. The key is to renovate or redecorate inexpensively, and as a homeowner, you should be able to visualize what you want and then renovate each part of your house step-by-step.
Some of the ideas mentioned here can be completed over a weekend, while others are more complex and may require more time and money investment. Decide on what you want to implement, and draw up a smart plan for a step-by-step renovation process. You can also get some tips on Contemporary Floor Plans.
Is Buying a Worn-Out House And Renovating It Cheaper? 
To be very honest, no, buying a worn-out house and then renovating an old house is not cheap. Rather, it's quite expensive. But it is better than buying a newly built home. It is because as renovations will be done according to your needs, you can cut down the cost by choosing a budget-friendly plan. 
For example, a newly built-house with marble and granite coverings will cost a huge amount. The worst part is you cannot change the flooring since it will put more add-ons on the total bill. But when it comes to renovating an old house, it will be up to you whether you want to use marble or stick to less costly options. 
If we consider this perspective, yes, you can say that buying a worn-out property and then renovating it is cheaper. You can also check out some tips on low cost interior design for homes
Factors On Which The Renovating Costs Will Depend
Below we have explained some of the main factors on which the costs of old house renovation ideas in Kerala will depend. 
The parts of the house that need complete renovation

Floor surface area which needs to be renovated

Structures like islands, cabinets, wall-mounted furniture, fence, and others to be included 

Electrical and water pipeline works that need to be done

Leveling of the floors

Repairing the roof damages and renovating the same

Types of materials you are using for the renovation work 
Is Buying An Old house In Kerala Worth The Investment?
To be honest, yes buying an old house in Kerala is worth the investment you will make. It doesn't matter whether you are buying a small old house or a big one, the benefits will remain the same. 
In the below section, we have described the advantages you will get if you buy an old house on resale. 
First of all, old houses are much cheaper than new ones. In fact, for some properties, the market valuation is half the amount you would have to spend for the new property. 

Old houses will need renovation and remodeling. So, you can put forth the

old house renovation ideas in Kerala

and transform the property as per your desires. 

Since you need to remodel the home on your own, you will have complete authority over what needs to be demolished and what should be added. You can even cut down the actual costs by choosing alternative materials. 

Another most important benefit of buying an old house is that you can expand it as per your convenience. If you want to have more rooms, you can easily add the structures without any worry. 

Buying a resale house doesn't involve much legal complications. This makes the process easier and faster. Hence investing your savings in an old house in Kerala is certainly worthy.
Applying For a Mortgage Against an Old House If It Needs Renovation
Yes, you can take out a mortgage against an old house in Kerala. In case the house is in bad condition, and it needs renovation, certain procedures need to be followed before you are granted the loan. Also read home loan process in india.
In the below section, we have described the rules and regulations for taking a mortgage against a property where renovating an old house is necessary. 
First of all, your credit points will be verified. You can check your credit score through your bank's portal. The standard number should be around 900 as it varies from one bank to another. Higher credit points can be achieved if you pay the credit card bills, EMIs, and other dues in time. If not, your credit score will be lower. Getting a mortgage against such a score can prove to be difficult. 

Your income will be verified next. For this, you need to submit the income document or the salary receipt for the last 2 to 3 months. In case you are not working anywhere currently, you need to get a statement about the income stability from your head at the last working place. 

The condition of the house will be evaluated. It if needs to be demolished completely or mostly, the mortgage won't be granted. However, if the foundation is strong, and only small renovation works need to be done, you won't have to worry about the mortgage being granted. 
Since applying for a mortgage is a cumbersome process, you should take help from your real estate agent. 
What Are The Budget-Friendly Ways To Remodel a House? 
The old house renovation costs are definitely not within a few thousands. If you are planning for complete remodeling, start the budgeting from lakhs. 
However, not everyone is financially capable of spending so much money on renovation works. That's why we have given some home renovation tips which are budget-friendly and yet trendy and classy. 
Instead of constructing more cabinets in the kitchen, install racks on the existing cabinet doors. So, when you pull open the doors, the racks will also get exposed. 

If you are planning to construct a kitchen island, make sure to build storage space under the counter top. You can even add a section for storing wine bottles at the island side.

Do not make extra space for the appliances. Use built-in appliance kitchen counters for saving money and space. 

Floor renovation works should be done only when needed. If you have cracks and chips on the floor, you can use a sealant and use epoxy or resin coating. These are colorful coats that will hide the underneath damages. 

In case the floors are in good condition with damages restricted to specific areas, use carpets and rugs to cover up the damage. 

Living room and bedroom windows need to be changed. If you are

renovating an old house

, make sure to change the windows to allow more light and air to flood the rooms. Instead of glass, you can choose transparent fibers which will reduce the additional costs. Also, they will make the windows lightweight. 

Use smart furniture ideas with storage spaces. For example, rather than placing a couch in the front patio, use a bench and install a padded seat covered with upholstery. Similarly, to display your knick-knacks and store the books, use wall shelves for the same. 

Change the lighting. Usually, the old houses have normal CFL lights which consume a great amount of energy. So, upgrade the lights to LED. If possible, you can also make changes to the light shades and make them more modern. 
Step-By-Step Explanation of Renovation Process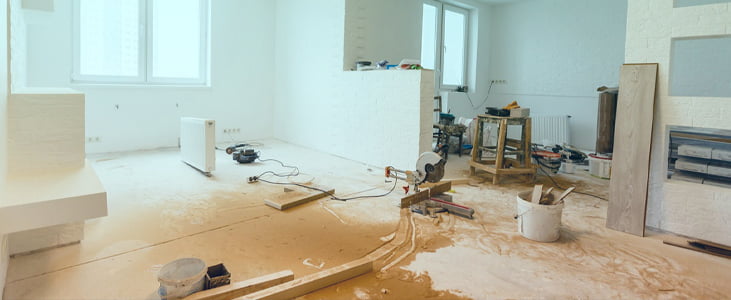 It is very important to understand how to renovate an old house. The entire process must be done chronologically, with each step allowing you to work on specific parts of the house. 
In the below section, we have described the entire renovation process and what should be the first step. 
Assessing the house's condition, first demolition works need to be done. Be it the damp walls or breaking roofs, these structures need to be taken down. Demolition works are the most time-consuming. Debris and waste will be generated during the process. Make sure you have already arranged for the removal of the construction waste to avoid hazards and lawsuits. 

The next step is construction of the foundation structures. First, the floors are levelled using brick and mortar. In case the land has uneven slope, stumps are used to level the surface. Next walls are constructed followed by the base of the roof. If you want to insulate the walls, it will be done after the foundation layover is complete. 

Once done, roofs will be covered with the slabs you have chosen. Be it the clay roof tiles or the slate tiles, they will be laid in the proper way to fix every closure. In case a drainage system needs to be installed along the roof edges, it needs to be done before tiles are laid along the sides. 

Electrical and plumbing works will be done next. In the present time, the electrical and plumbing lines are hidden in the walls so as to prevent accidents and wear and tear. 

Once the works are done, the final covering of the floors and walls will be laid. Concrete, aggregate, tiles, and other materials are usually used for covering the electrical and plumbing lines. 

Now as the structural and foundation works are done, it's time for interior decoration. If some extra structures need to be built, like extending the kitchen counter, building an island, enlarging the living room windows, or extending the balconies, these need to be done before interior designing and decoration. 
How Can The House's Valuation Increase With New Upgrades?
If you want to increase the home's valuation, the best way to do so is installing new upgrades. However, not all upgrades will enhance the market price of the property. So, to prevent you from getting the wrong update, here we have given some old house renovation ideas to Kerala for increasing the valuation. 
The flooring or basement needs to be upgraded. It is the main foundation and hence, it needs to be strong. The cracks and chipped areas must be hidden and sealed using the sealant liquids. Anti-slippery and waterproof coating can be applied if you are not willing to change the entire flooring. In the latter case, choose materials which are highly durable but yet classy. 

Walls should be repainted with weather-proof paints, and dust-proof coatings. Make sure the chosen paint shades are illuminating the rooms, especially the living and the lounge. As for the bedrooms, you can go with neutral or monochrome shades. While choosing the paints, you can mix and match the colors for walls and ceilings. For example, if three walls are painted with warm cream color, the fourth wall must be mountain brown. 

Add enough lights in the house. There are several types of lighting options you can choose from. For example, in the kitchen, you can add rail lights facing the cooking countertop. For the islands, you can use hanging pendant lights. Similarly, for the living rooms, use ceiling panel lights. If you have large couches, you can add floor lamps. It can also be added in the lounge area. For hallways, use small wall lights at the two extremes to cast a silhouette effect. 

Electrical and plumbing works must be done. The wires and drain pipes should be hidden behind the wall and floor surfaces. It will help you in making the floors and walls appear smooth and flat. Also, with the wires hidden, you can easily prevent accidents and mishaps. 
Why Is Kitchen Remodeling More Expensive Than Other Renovations?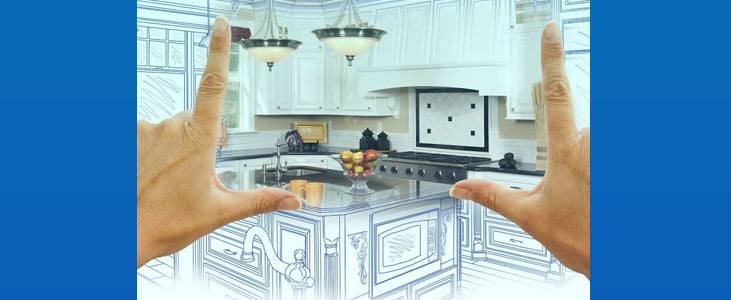 Yes, indeed it is true that the kitchen remodeling work is the costliest amongst all other renovation plans your house will need.
Most people start planning different kitchen renovations without realizing that the total costs will exceed the entire renovation budget without any doubt. So, for them, here we have described a few reasons for which kitchen remodeling has become so expensive in the past few years. 
In most kitchen renovation plans, expansions are included. Now to build extra structures, you will have to spend money, especially if they are full wall cabinets, extra pantry storage, a new kitchen island, and others. 

Out of all the parts of the house, it is in the kitchen where you need to install multiple appliances. This will add more to your budget plan. 

Kitchens mean water pipelines, taps, faucets, sinks, drainage pipes, and other plumbing works which aren't cheap. 
Also, the floors need to be covered with anti-slip coating, despite having the floors in good condition. Sometimes, based on your coating material choice, the cost will vary and increase beyond your budget. Also consider Modern Kitchen Designs.
Hi-Life Builders is one of the best builders in Thrissur. Apart from building wonderful homes, our portfolio includes home care, resale, and home loan assistance and you will be happy to know that we have a dedicated team for after-sales service and property management service. For further information on our project contact us now!
Recent Posts
Recent Posts
Category