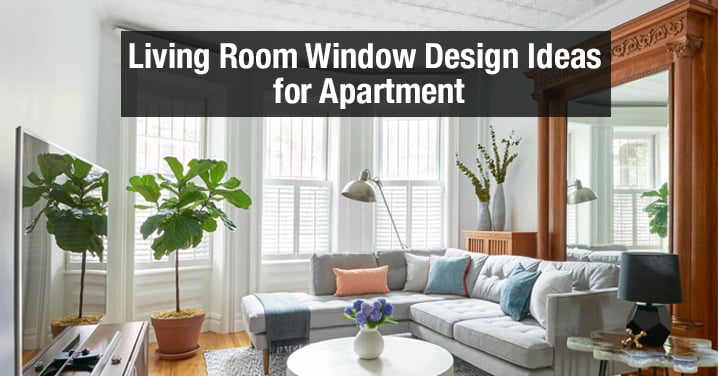 Living Room Window Design Ideas for Apartment
Posted By

hilife_admin

On

Mon, Sep 16, 2019
Moving into your first apartment is an exciting experience. At the same time, you will be tensed about designing your living room, kitchen, etc. There are some basic ideas you need to consider while decorating your living room and furnishing your flats in Thrissur. Living rooms are the core space in a flat or house. The living room is not made only for you, but also for your guests as they need to feel comfortable as well. The living room is one of the important rooms in any home or apartment. It's a place where your guests and families relax and spend time with your family. A living room is an activity place. So it should be always well designed and be comfortable for everyone. Here are some living room window design ideas which can help you while designing your apartment.
Living Room Window Design Ideas
There are many interior decoration ideas for homes/apartments in Kerala. There are a different variety of windows that can be used at home or in apartments. You can choose your own design or you can discuss with your designers.
Different Types of Windows
1. Slider Window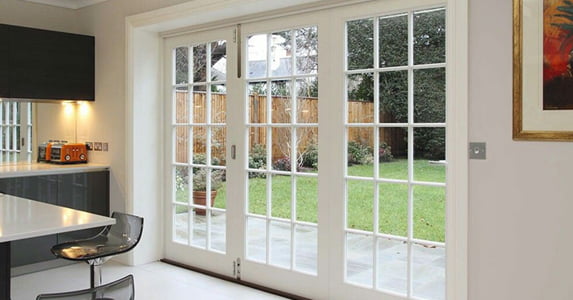 Slider windows can be used accessing the balcony. The slider window opens sideways. Using a slider window they can have a clear view and get ample ventilation inside their rooms. Easy to fix slider window they have no mechanical parts to put, they have only to fix a lock on it. Slider window is the least expensive type of window you can get it for apartments. Most of the builders in Thrissur and all places use slider windows for their flats.
2. Picture Window
The picture window can have a full view of the outside and there will be no air ventilation because they don't open. They are large glass occupying the center portion of a wall to provide broad views and ample sunlight to the room. In the picture window, we can also fix a remote control curtain for the room to open or closing the curtain whenever we need to. In Luxury, premium flats builders use this type of curtains for their flats. People get a good view. Get some ideas regarding how to cool down apartment during the summer.
3. Bay Window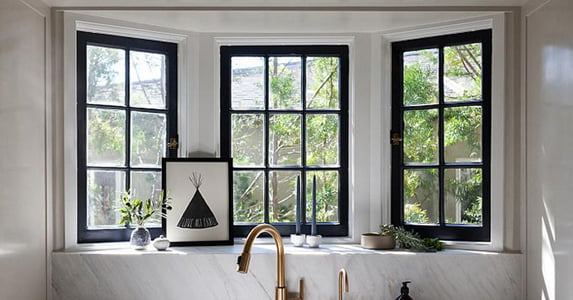 The bay window is also the same as the picture window, but the design of this window is good. It got a nice border for the window and it will create a small shelf in the apartment. This window cannot be open and there will be no air ventilation for their room. A bay window costs highly depend on the large window size because they require a skilled person to fix that window. The lower cost of this window is 81813 INR (around $1,150) to 252554 INR (around $3,550). The center window will be angled to straight (90 degrees) and the other two side windows will be angled at 30 to 40 degrees. You can set up small plants nearer to the window side and make your apartment eco-friendly too. There are many benefits to an eco-friendly apartment.
4. Farmhouse Window Design
Farmhouse window design is a popular home design. This design will cover the full length of the wall in the living room. It will give you a clear view. Edges of the window are covered by white window frames and we can choose different frames for our window. This window will also give us good ventilation from the outside. The fireplace looks amazing in between those windows. It does not give light during daylight, but it also gives you a good amount of air inside the room.  You can also check out summer decorating ideas for living room.
5. Arched Windows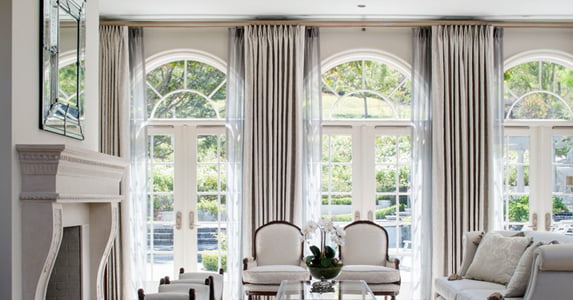 Arch design windows are mostly suitable for bedrooms, balcony and many other parts of the structure. Arch design windows are now popular. With its exclusive style, design, and apparel, an arch window design is making its way to the room, living room, and other more. So, if you prefer a royal touch to our room, try installing arch design windows. Get some clever storage ideas for small bedrooms.
6. Jalousie Windows
Jalousie window is a unique window style that splits into many different slats of metal or glass. This window opens like a set of blinds. Jalousie window maximizes natural ventilation by allowing airflow to the room through the window. These windows are very practical and have an efficient closure mechanism which keeps the room warm and gets airflow from outside.
7. Skylights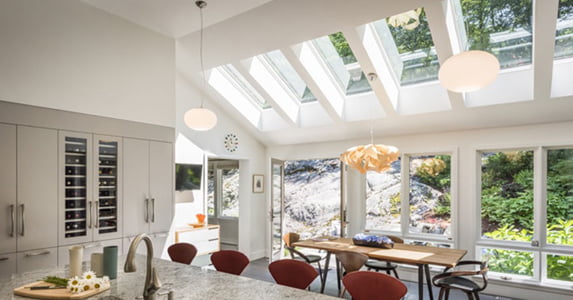 Skylight windows can completely change the feel of a room. It doesn't just let in more light but it also creates a much more open feel to our room. We can see the sky through the high ceiling gives it the illusion of being part of outdoor space. A window above your bed allows you to see the moon and stars and we can get a nice sleep. There are the different style for fixing skylight windows also.
8. Casement Window
A casement window is another style of window that can open inward or outward and is permanently attached to the frame. This window comes with one casement window pane on the left and one on the right. The handle can be lay flush to the window so they won't disturb the window treatments. There will be air ventilation and sunlight in the room.
9. Window Design in Small Space Living Room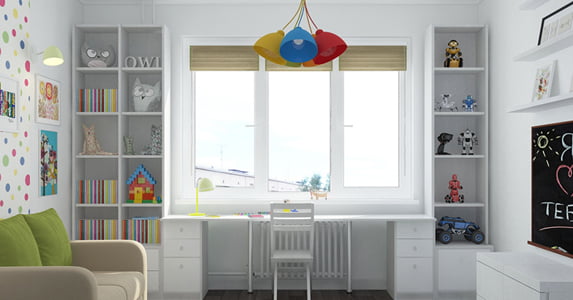 If you are having a small living room, then it requires a lot of sunlight inside it. With the help of a good architect, you can design a proper place for the window which brings enough sunlight inside your apartment. In many cases, the beauty of your house depends on the light that enters your house. These lights can make your space auspicious by showing all the works inside your house properly to the visitors. Small living rooms can have the advantage of plenty of sunlight and views that have a lower height to the floor.
10. End – Vent Window
An end-vent window work like an oversized slider. Slider window and end-vent window have a lower profile, so they let good amount of lights to the room. This window can be perfectly fit at wide space room. Some builders choose the end-vent window on behalf of a casement window, because of the price. This makes it a great alternative to the double slider windows, which are better suited to small openings.
These ten living room window design ideas are used in our day, try to implement these ideas and make your window more attractive. Budget is an important factor and there are many low-cost interior design for homes in Kerala.
Hi-Life Builders is one of the best builders in Thrissur. Apart from building wonderful homes, our portfolio includes home care, resale, and home loan assistance and you will be happy to know that we have a dedicated team for after-sales service and property management service. For further information on our project contact us now!
Recent Posts
Recent Posts
Category