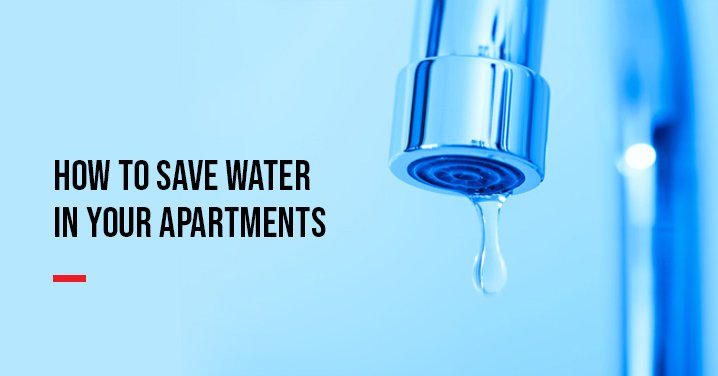 How To Save Water In Your Apartments
Posted By

hilife_admin

On

Fri, Jun 19, 2020
As we all know, water is one of the most essential needs of human beings. Living without water is impossible. Also, the demand for water is increasing day by day. So, it is important to save water.
At many times, we are wasting the water knowingly and unknowingly. Please note that by saving water you can bring a huge difference in utility bills at the same time you can conserve water for the future.
While living in an apartment, the usage of water should be limited in many situations. Most of the apartment owners are thinking about how to save water in apartments. Also read some benefits of investing in apartments.
Today, many apartments in Thrissur are using different tips for saving the water and reducing their utility bills.
In this article, we are going to discuss some of the ideas to save water in your apartment.
Important Tips to Save Water in Apartments
1. Fixing the Leaks
Before implementing any other methods for saving the water, the first thing you need to do is to check the leakage of the pipes and clear it. Even if it is a small leak, it is important to attend and clear it as soon as possible. A small leak also can waste a thousand liters of water yearly.
Nowadays, you can easily get a plumber from your city itself and clear the leakage issues as soon as possible. So, before going behind any big water conservation ideas, make sure that your apartment is not having any leakage issues.
If you are renting the apartment for a few months, then you can discuss the particular issue with the owner of your apartment and solve it at the earliest. Note some checklist before buying a flat in Kerala.
2. Rainwater Harvesting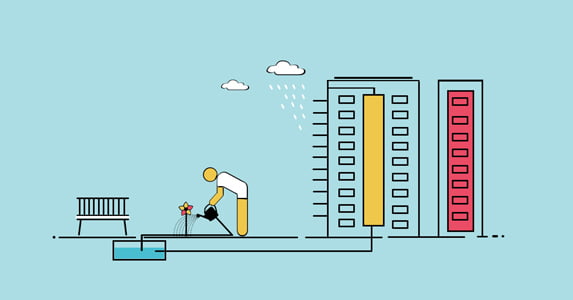 This method can be described as one of the best water conservation ideas. Today, many flats in Thrissur are using this method to save water.
Instead of simply wasting the rainwater, you can easily collect it with proper planning. This collected rainwater can be recharged to your well and develop an efficient rainwater harvesting system.
This system is useful for both commercial and domestic properties. The water that you collected using this method can be used for multiple purposes.
At present, there are many companies that can develop a rainwater harvesting system for your property.
Many studies have shown that this method can reduce your maintenance costs too. By considering these benefits, some owners of the apartments in Thrissur have implemented it in their properties. Also read how to save money for an apartment.
3. Water Meters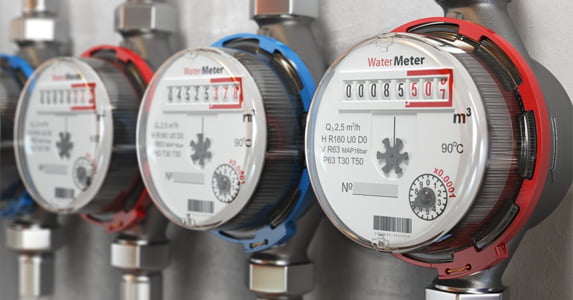 A water meter is having a big role in saving water. Using this meter, you can find the amount of water that you are using. Nowadays this device is seen in most homes and flats, in order to track the water consumption and for the purpose of billing.
Noting the readings of your meter may help you to reduce the usage of water and reduce the bills. There are many apartment owners in the city who prepare water usage reports during each month and monitor them to reduce usage in the next month.
If you haven't installed it yet, then do it as soon as possible and keep an idea about your water usage. Checkout some techniques for how to keep electric bill low in summer.
4. Dual-Purpose Taps and Flush
Today, there are multipurpose taps available in the market. Some taps are having the option to reduce the pressure or rate of the water coming outside.
As technology developed, more featured taps are available right now. While visiting the airports, shopping malls, etc, you can see the taps which work based on the activity of the user. As it automatically controls the usage of water, you can save the water. Using these types of systems in your space is a good option.
Also, using dual-purpose flush in the toilet is a good idea to save water. The old system of flushing uses more than ten liters of water for a single flush. Today, we are having an innovative flushing system that only uses below five liters of water in a single flush.
Installing showers with minimal flow of water is a better idea. These types of taps and showers can be attached in the bathrooms and kitchen to control the flow of water. It can save more than ten thousand liters of water yearly.
Implementing these types of innovative ideas in your apartment can save a huge amount of water. With the help of the internet and many other sources, you can find such useful things and install them. Read some advantages of living in an apartment.
5. Control Yourself
Along with using many innovative ideas for water conservation, you should have a control on the usage of water. This is the main aspect of saving water.
Let any ideas be implemented. If you are not having control over water usage, then there is no use of these ideas.
So, you should be always aware of water usage and bring control over it. Turning your tap off while brushing your teeth, using the exact amount of water for watering the plants, covering the swimming pool of your apartment when not in use, etc, are some of the methods to control the water usage.
Implementing water meters and monitoring the amount of water used is the best way to control water usage.
If you are staying with your family, then you should teach your kids the importance of water and the benefits of saving water. So that they won't waste the water in the future and definitely they will pass this message to save the water to their friends for the coming generations.
Also, you can do an awareness session on how to save water in apartments with your co-living members. This will be worthy as it can make them aware of the importance of water.
If more people know the importance of water, then you can save a huge amount of water in your apartment. Apart from this, you can implement different innovative and creative ideas together with them.
6. Watering Plants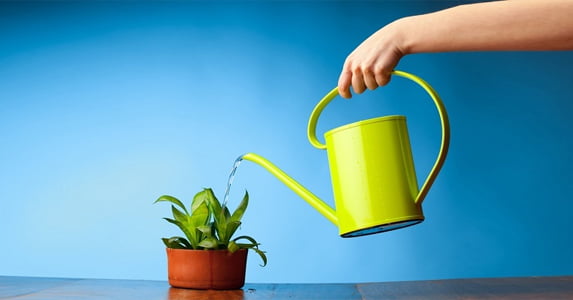 In many places, people are using a lot of water for watering the plants. Before watering them, try to know the exact amount of water each plant needs. Also, there are some plants that only need a very less amount of water for its growth. Planting these types of plants is a good choice. Checkout about the terrace garden in Kerala
It is better to water the plants when the temperature is cooler as the evaporation will be low. If you water the plants in the morning of noon, then there will be a huge water loss by evaporation.
These all are some of the ideas on how to save water in apartments. All the tips mentioned above are eco-friendly so that you can install them without any fear. There are many flats and apartments in Thrissur that have already installed these ideas in their space and saving the water.
Also, most of the ideas discussed above can be implemented within a small budget. So, make use of these ideas and save water for future generations.
Hi-Life Builders is one of the best builders in Thrissur. Apart from building wonderful homes, our portfolio includes home care, resale, and home loan assistance and you will be happy to know that we have a dedicated team for after-sales service and property management service. For further information on our project contact us now!
Recent Posts
Recent Posts
Category