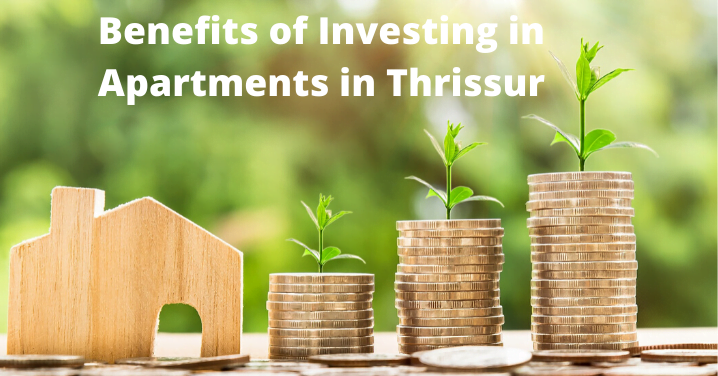 What are the Benefits of Investing in Apartments in Thrissur
Posted By

hilife_admin

On

Mon, Dec 30, 2019
Thrissur, Kerala's cultural capital, is synonymous with the kind of vibrancy and energy that no other place exudes. With a cultural heritage that is both rich and unique, Thrissur has turned out to be one of Kerala's most advanced and desirable cities to live in. The place also has a rapidly growing infrastructure backbone that drives its economy and booming real estate industry.
When it comes to investing in apartments, the first thing that potential buyers consider is to buy a flat or apartment in a place that enables them to lead a healthy and wholesome life. Real estate developers have embraced this need by building apartments in Thrissur that come with sleek, modern architectural styles that also imbibes the cultural cues of the city. But are there other benefits to buying flats in Thrissur? Here are a few advantages that customers can enjoy if they choose to invest in a residence here.
1. The Luxury of Accessibility
Not every city in Kerala can claim the distinction to have a majority of flats or apartments that provide easy accessibility to the city's biggest landmarks, attractions, and other utilitarian places. Thrissur is certainly an exception. Investing in apartments in Thrissur means that you are almost always guaranteed a home that is close to the nearest important landmarks.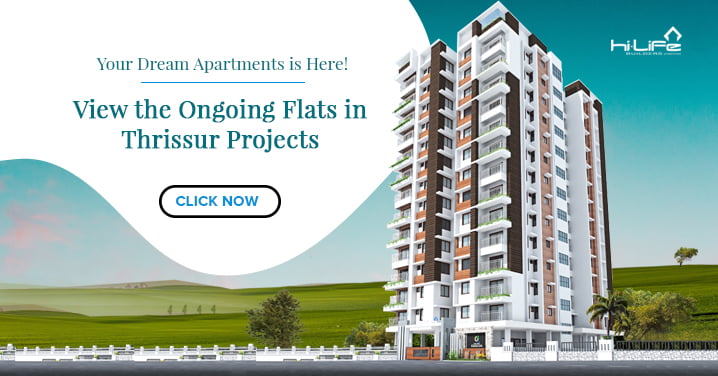 2. Thrissur is a Tourist Hub
No visit to Kerala is complete without a visit to Thrissur. The city is home to some of India's most famous landmarks and tourist destinations. The famed Thrissur pooram draws hundreds of thousands of people every year. If you do not intend to move into a flat that you have bought in Thrissur, you could just as easily rent it out to tourists or visitors and earn revenue from the investment. The fact that Thrissur sees an increasing number of visitors every year means that renting out your apartments in Thrissur is a good way to get some return on your investment.
3. Choices Galore when it Comes to Apartments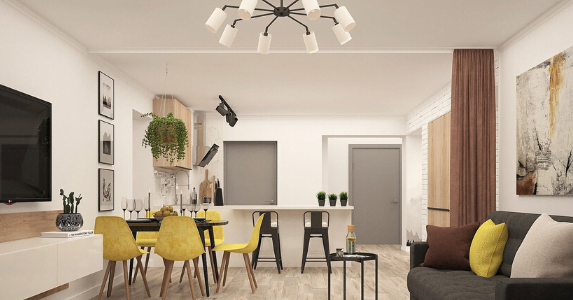 Flats in Thrissur come in a wide variety of styles and budgets. From functional, budget flats to luxury apartments that bring some of the finest architectural features into your dream home, Thrissur has it all. It goes without saying that Kerala is one of India's most developed states in terms of real estate growth. Every new trend in real estate finds itself in Kerala very quickly. So you can rest assured that irrespective of your budget, lifestyle and other choices, Thrissur will have an apartment to your liking. Therefore, if you want to lead a robust lifestyle in the heart of Thrissur without sacrificing the concept of your dream home, then it is highly likely that you will ultimately end up investing in apartments in Thrissur without much hassle. Also read some of the real estate myths you should be aware of.
4. Kerala's IT Hub
Thrissur is also home to one of Kerala's largest IT hubs. While other similar IT hubs have fallen victim to oversaturation in terms of their real estate market, Thrissur is still in its prime, growing and showing potential for huge advancements. If you are an IT professional who works out of Thrissur or intends to move into the city sooner or later, it goes without saying that investing in apartments is a no-brainer. Flats in Thrissur provide huge value to people who work out of the city, and even if you have to move out of Thrissur at a later stage for job-related requirements, there will be no shortage of tenants who will be willing to rent out your apartment. As Thrissur has a growing IT infrastructure, it is expected that the number of people will migrate to the city for career-related reasons in the coming years. If you look to invest in an apartment without the intention of living in it immediately, Thrissur is a safe bet on finding quality tenants for renting out your apartment.
5. A Home for All Budgets
Competitive pricing is the cornerstone for apartments in Thrissur. If you do end up investing in apartments in the city, you can confidently believe in paying a fair price compared to other places in India. There are a lot of choices for customers, and so the pricing of flats in Thrissur has always been on the competitive side for quite some time now. Add to it the fact that you also get apartments of all styles and sizes to match your lifestyle flair, and Thrissur becomes a perfect city to buy your dream home and plan for a long-term settlement. Check out some low cost interior design for homes in Kerala.
6. Appreciation of Property Value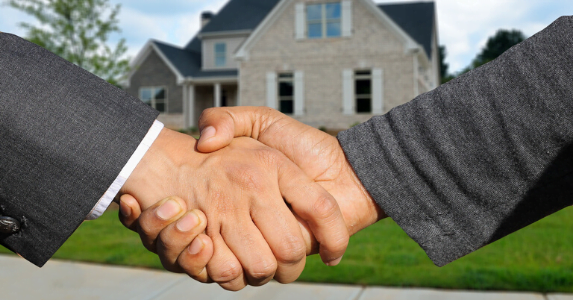 Reputed builders in Kerala ensure that all their projects are handled by skilled engineers and designers who meticulously execute every project. Thrissur is no different. The quality of properties is always on the rise, and since the city is a cultural and industrial melting pot for a large number of people, real estate value has skyrocketed in recent years. From a pure investment standpoint, investing in apartments in Thrissur is definitely a smart choice for any aspiring homeowner. When you buy a flat in Thrissur, it remains an asset for you, and you will get a lot of property value appreciation. Get some old house renovation ideas to increase your property value.
7. Thrissur Offers You All the Facilities of Life
Everyone checks for the availability of daily necessities when they scout a location for their home. Thrissur always ends up on top of the list as it has well-developed health, transport and an educational system that provides for all the basic necessities of life. Thrissur has all the amenities and even offers unique things that no other place can provide, and therefore makes investing in apartments in Thrissur a great decision. Get some checklist before buying a flat in Thrissur.
These are some of the reasons why flats in Thrissur offer a wise investment. It offers privacy without compromising on accessibility and adds value to your style of living. Whether you are looking for a compact, functional flat or a lavish, contemporary luxury apartment for you and your families, builders in Thrissur have a wide variety of choices to offer. You will not have to sacrifice on accessibility or amenities but also find yourself living in a calm and peaceful environment away from the bustle of the city.
Hi-Life Builders is one of the best builders in Thrissur. Apart from building wonderful homes, our portfolio includes home care, resale, and home loan assistance and you will be happy to know that we have a dedicated team for after-sales service and property management service. For further information on our project contact us now!
Recent Posts
Recent Posts
Category