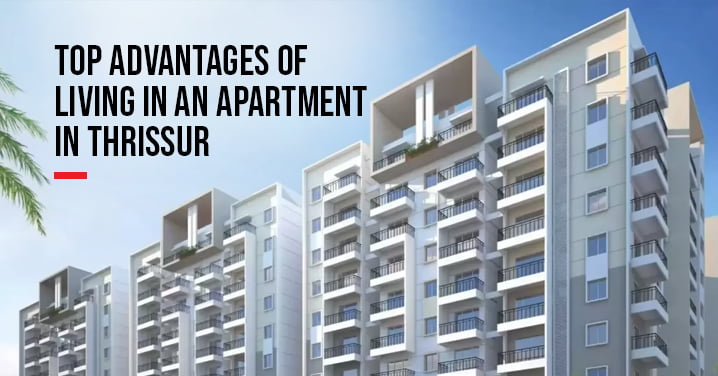 What are the Advantages of Living in an Apartment
Posted By

hilife_admin

On

Tue, Mar 24, 2020
Thrissur is a well-established and cultural city of Kerala which is thronged with temples, shrines, schools, colleges, hospitals, shopping malls, and other necessities. Thrissur is an integral part of Kerala which has a significant religious influence. Every year, a chunk of devotees or pilgrims come to this place to celebrate various festivals. That's why real estate enthusiasts are investing in apartments in Thrissur, flats in Thrissur, independent houses and many more properties. When you need to choose the best real estate property in Thrissur, indubitably apartments are the best options. There are a plethora of advantages that an apartment in Thrissur will provide you to make your life healthy and contented.
Here, we are going to mention some of the advantages of living in an apartment in Thrissur.
Advantages of Apartment Living in Thrissur
1. Security: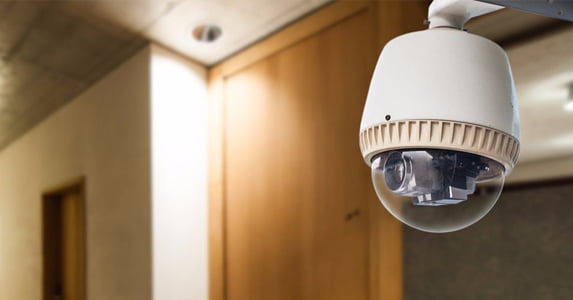 Security is the prime concern which bothers everyone and people never want to compromise with it. Security is one of the main reasons that people are preferring apartments in Thrissur over independent houses or villas. Today there are some smart home devices for apartments that every homeowner should purchase in this electronic era. Because most of the apartment provide their residents with digital locks, alarms, automated doors, etc. which can give them the utmost security. Moreover, CCTV cameras are installed on all the residential complexes which can monitor every movement of the visitors and inhabitants. Security guards are also active in 24X7 who will only give access to the residents and permitted visitors. These days people are more concerned about the entry of trespassers, unwanted salesmen, etc. in their homes. Living in an apartment in Thrissur will make your life peaceful by ensuring that no one will reach you without your permission.
2. Amenities:
If you want to build your own swimming pool, gym, parking area, etc., you need to invest a chunk of money. But living in an apartment in Thrissur will help you to access all these amenities without burning your pocket. Because all the latest apartments in Thrissur offer an array of amenities like a swimming pool, gym, parking, community hall, indoor game area, park, yoga centre, etc. to the residents. You can easily enjoy all these facilities and amenities without spending any extra money. That's why people are preferring apartments over houses or villas. Also read about the top real estate trends.
3. Maintenance and Cleaning: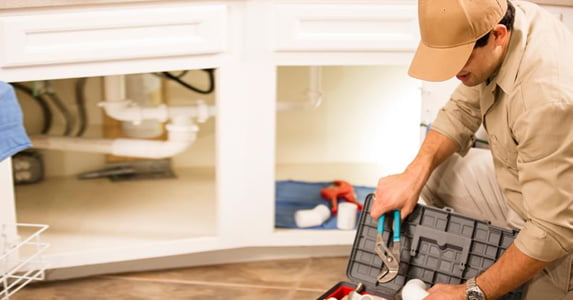 In an independent house or villa, you need to take care of everything including cleaning and maintenance on your own. But if you are living in an apartment or flat in Thrissur, things become easier for you because the management committee of your building will take care of all these activities. Now, you can live a hassle-free life while still can enjoy a clean and tidy environment.
4. Budget and size:
Before purchasing a property, everyone needs to think about their budget and affordability. If you want to purchase a house or a villa, it may cost a lot of money which most people can't afford. That's why apartments are the best option for them because of their affordability. Now many builders in Thrissur are offering 1BHK or 2 BHK apartments in Thrissur within your budget. Moreover, these days people have a small and nuclear family. And, apartments are ideal for these nuclear families because they don't require much space for living. Check out some low cost interior design for homes in Kerala.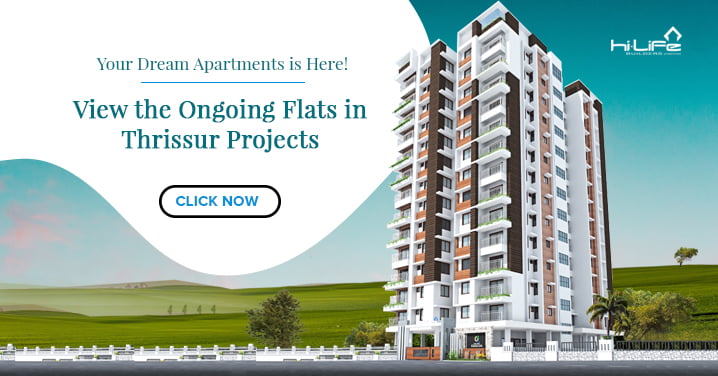 5. Accessibility and Location:
Apartments in Thrissur are located in the prime places of the city. While living in these apartments, you can easily access all the major locations of the city. Moreover, you can comfortably reach the airport, rail station or bus stop via road or rail. All these apartments are well-connected with the shopping malls, market places, schools, cinema halls, hospitals, bus stop, theatres etc. living in a flat in Thrissur will give you easy access to these places. Many real estate developers are building a grocery store, shopping centre, medical stores, etc. inside the complexes so that the residents can accomplish their necessities easily. Get some details about the common real estate myths.
6. Better and Healthy Lifestyle: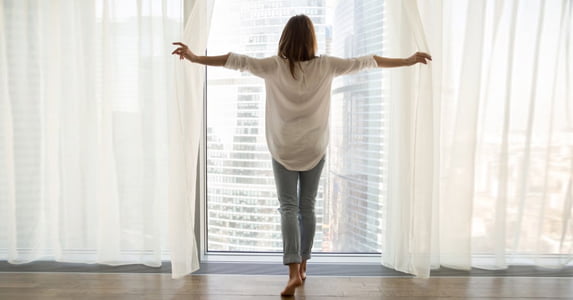 Most of the apartments or flats in Thrissur are located in all the fundamental locations of the city. Living in such apartments will automatically enhance your lifestyle and social status. Here, you will get a chance to interact with all elite and classy neighbours who are cultured and light-minded. The kind of neighbourhood you live in will certainly make your lifestyle better and healthy. and lifestyle. Your child can befriend with some good companions from whom he/she can learn a lot of things. This is a great reason which encourages everyone to live in an apartment in Thrissur.
7. Renovation or Remodelling:
Are you fed up with the same and humdrum look of your house? Then, you need to renovate your house to make it cheerful and lively. But renovating a villa or a house could be a tiresome and expensive job for you. There are old house renovation ideas to increase your property value. But if you are living in an apartment, then you can easily incorporate some minor changes like changing the colour of your room or adding some trendy furniture, etc. to make your apartment vivacious. So, you can easily get a new and refurbished house without investing much.
8. Returns:
Are you planning to shift to another apartment or want to relocate to other cities? Then you have to consider the checklist before buying a flat or apartment. But you are thinking about what to do with your present apartment? Don't worry you can easily rent out or resell your apartment to someone who is looking for it. Renting out an apartment is the best option for you because they are demanding and affordable. Or if you want, you can also resell your apartment. You can expect a handsome rent or handsome money by renting or selling your apartment.
9. Stable Environment:
Thrissur is a peaceful and one of the least troubled cities in India. The city is flooded with many ancient temples and shrines. The political environment is also very stable. Since people are educated and independent, hence they don't waste time by indulging themselves in unscrupulous or dishonest activities. Sri Vadakkunnathan temple, Paramekkavu Temple, Thiruvambaby Sri Krishna temple, Viyoor Shiva Temple, Seetha Ramaswamy temple, etc. are some famous temples which make this place beautiful and attractive. Moreover, the weather is also very comfortable here. This place is neither too hot nor too cold, so you will get pleasant weather throughout the year.
10. Natural Light and Fresh Air: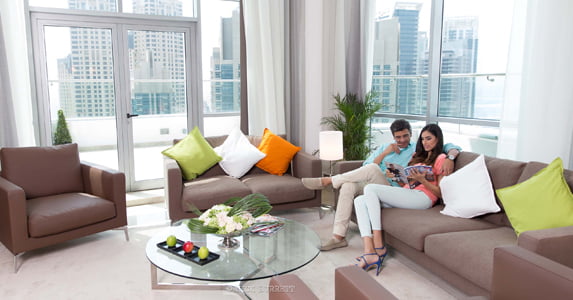 Since most of the apartments in Thrissur are strategically located, hence you will get an ample amount of natural lighting and fresh air. This fresh air makes your life healthy and also keeps away all the perilous effects of pollution. Many flats in Thrissur also offer beautiful landscapes and artificial fountain inside your building. All these will give you a chance to go close to nature and enjoy a beautiful life. It is not difficult to green your flat and there are many benefits to an eco-friendly apartment.
These are some of the top advantages of living in an apartment in Thrissur. Many popular and established builders in Thrissur who are offering some exceptional and beautiful residential projects to the people who are planning to relocate in Thrissur. By using the internet, you can also find some prominent builders in Thrissur and can check out what property options they are offering you.
Hi-Life Builders is one of the best builders in Thrissur. Apart from building wonderful homes, our portfolio includes home care, resale, and home loan assistance and you will be happy to know that we have a dedicated team for after-sales service and property management service. For further information on our project contact us now!
Recent Posts
Recent Posts
Category