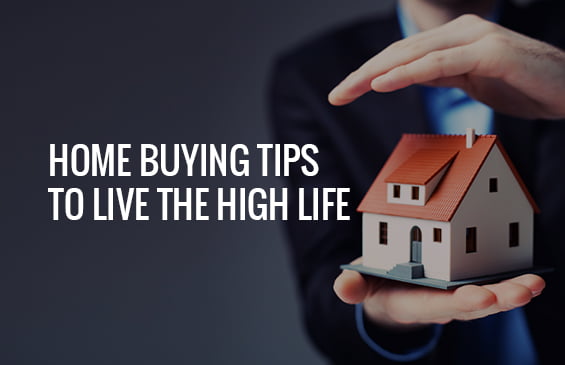 11 BEST HOME BUYING TIPS TO LIVE THE HIGH LIFE
Posted By

hilife_admin

On

Fri, Jan 22, 2016
If you are planning to buy an apartments in Thrissur, this article will be of great help to you. It contains a checklist of all the things that you need to consider before buying an apartment. This will help you to avoid unpleasant excitements and also will guide you in your quest to find your dream home.
1) Land Documents
It is the right of the purchaser to see the original title deed of the property along with the related parent documents. Also you must verify the encumbrance certificate, possession certificate, land tax receipts etc.
2) Project Approval
For an Apartment project the Builder should get initial N.O.C from Fire and Rescue Department and from Pollution Control Board. Then they should get Building permit from corporation/municipality/panchayath. Please ensure that the Builder has got these approvals.
3) Agreements and Sale deed
You may also see the draft of agreement to be executed between the client and builder and also the draft of sale deed to be executed.
4) Location
Choose your dream home in a location that should be near to the city and well-connected by the transport services and also provides an easy access to the city's major health care centers, educational institutions, government organizations and shopping centers. Also, please ensure that you are away from the hustle and bustle of the city life which disturbs your peace.
5) Value for money
You must be aware about the market trend and the current property rates to ensure that your asset is worth for the investment. So you must consider the location, amenities, specification and quality of work.
6) Facilities and amenities
You just examine the facilities and amenities that will be provided in the project. These days almost all the luxury apartments are equipped with a number of amenities and facilities that includes, fitness equipments, recreation area, smart card entry system, CCTV camera facility etc. Make sure that the builder provides what they promise especially in safety and security features along with recreational facilities.
7) Well designed living space
Another major factor that needs a lot of buying an apartment is its design of the apartment. You do not want to spend a lot of money and finally stay in a dingy room that is congested and hardly has any space for all the family members to breathe. Ensure that your apartment gets maximum utility inside and well designed with sufficient light and air flow.
8) Maintenance Charges
Once you buy a flat, it is a long-term decision and you do not wish to be fooled with paying a huge amount for maintenance charge. Select an apartment project where you have enough amenities which you can enjoy and afford.
9) Common area percentage
A well experienced builder will design there project by avoiding unnecessary corridors and will ensure minimum common area so that the buyer will get maximum utility inside their apartment. As a buyer you should see the total design of the project and ensure minimum common area percentage.
10) CREDAI membership
Confederation of Real Estate Developer's Associations of India (CREDAI) is the reliable association of the builders in India which follow strict guidelines and stringent rules set forth for ensuring quality construction and on time delivery. You may buy an apartment from only a CREDAI member Builder.
11) Brand matters
Choose a brand that is popular in the real estate industry and also is the people's preferred choice for home builders in Thrissur. Visit completed projects of the Builder to get an idea about the finishing of homes.
Hi-Life Builders in Thrissur is one of the most prominent home builder, who have completed and successfully delivered 18 apartment projects in Thrissur. Apart from building wonderful homes, we are also providing home care and home loan assistance and you will be happy to know that we have a dedicated team for after sales service and property management service. Contact us and enjoy your relationship with your dream home builder.
Live the high life………………