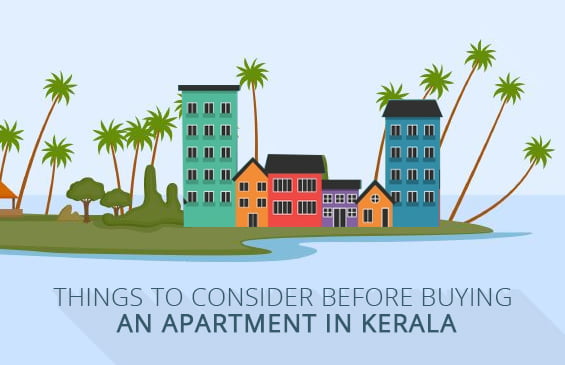 7 Best Things To Consider Before Buying An Apartment in Kerala
Posted By

hilife_admin

On

Thu, Nov 12, 2015
Apartment projects in residential areas are emerging in all parts of Kerala as now people prefer to buy apartments because of several reasons such as, amenities, safety and security, and easy maintenance.
It is a wise and good decision to buy apartments in Kerala especially in Thrissur, and there are a few important considerations that any buyer must think about before making an investment.
1. The Reputation of the builder
This is an important consideration that one needs to examine carefully before making any purchase. You must be aware of the builder's reputation by making a detailed study of past recorded history, feedbacks from previous clients, visiting finished projects, analyzing the features and quality of the construction, all documents, completion etc also enquire whether the builders carries membership in any bodies like CREDAI. This will ensure you that the builder is reliable and well-established.
2. Building's Title
Make sure that the right to sell that particular apartment belongs to the builder. Be clear of all the title deeds, bank documents and permits connected with the land and the building. Also make a note of joint ventures if any. Even if not you are not favoring for any loans, kindly verify if the particular project is approved by any banks.
3. Legal Status
One must check the legal status of the property to examine all the Permissions received, such as a commencement certificate and building permit from local authorities, approvals from PCB and Fire, completion certificate etc. Certificates ensure the apartment construction is approved by the Government.
Also Read : 10 Clever Interior Design Tricks to Transform Your Home
4. Price
Always collect the information on the existing marketing rates which depends on many factors. Make sure that the product is worth for what you pay. It all depends upon the location, quality, designs, materials, amenities, accessibility etc. Also foresee the appreciation in future. Negotiating doesn't mean settling at a lower rate, it is all about getting all the significant information related to the deal on the table. A good negotiation is the best mutually suitable deal.
5. Projects Consideration
Everyone considers several projects before finalizing a particular apartment. Experienced people say that one should see many options and place a deal for at least 5 to 7. Out of those, nearly 3 or 4 will get accepted, from which the buyer can choose. So, don't just settle with checking a single property.
6. Locality
Make sure that you feel comfortable with the chosen location with its accessibility, transportation, hospitals, schools, supermarkets, adoration facilities etc.
7. Floor Plan
Before buying any apartment, floor plan is a very important consideration. It is important to be aware of the flat area and the common share percentage, adequate ventilation and air passage, proper placements of the fixtures, dimensions and directions etc.
Hi-Life Builders in Thrissur is one of the most prominent home builder, who have completed and successfully delivered 18 apartments in Thrissur. Apart from building wonderful homes, we are also providing home care and home loan assistance and you will be happy to know that we have a dedicated team for after sales service and property management service. Contact us and enjoy your relationship with your dream home builder.
Live the high life………………
Recent Posts
Recent Posts
Category