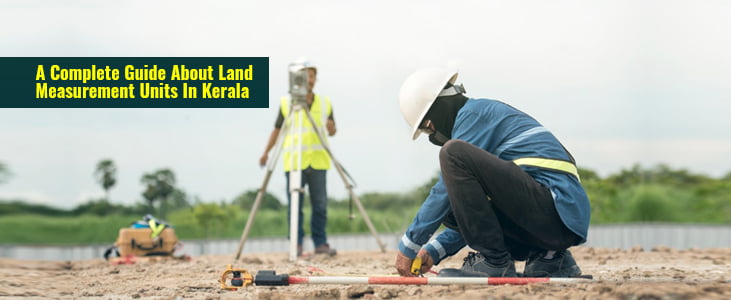 A Complete Guide About Land Measurement Units In Kerala
Posted By

hilife_admin

On

Mon, Jun 28, 2021
Based on the States, numerous terms are being utilized across the country to denote the particular area(s) of landed property. The land measurement units in India have some state-wise differences. While the measurement of the real estate/acreage in states of South India such as Kerala involves Cent, Guntha, Ground, Ankanam, etc. The land area measurement in northern India is performed in units like Biswa, Kanal, Bigha, Kattha, Marla, etc. Moreover, the sizes of each of these units such as Biswa, Kattha, and Bigha also differ from one state to another.
However, nowadays there is a notable rise in the usage of the common land measurement-based terminologies like Hectares, Square Yards, Square feet, Square Meters, and Acres. But, the local units are still very popular and are widely used all across the country for the measurement of land. Therefore, this also applies in the context of land measurement units in Kerala. Also, read about Kerala land registration 
The data relating to Kerala's land measurement units can be a bit patchy and confusing. Therefore, it is important to properly organize it in one place. So, in this article, all the major Kerala land measurement units are collated and the length conversion table and area conversion table are provided for better understanding.
Brief Area-Centric Overview Of Kerala 
Kerala is situated in the southwestern part of the Indian coast. It includes the regions of pre-independence India, like the Malayalam-speaking Malabar, Cochin, Travancore, and South Canara. It is the twenty-first biggest Indian state in terms of surface area at the time of this writing.
The approximate land measurement of Kerala in kilometers as seen in a District Map is 38,863 km. Geographically, Karnataka borders it in the northern and northeastern direction, Lakshadweep Sea outlines its western frontier, and Tamil Nadu lies to its southern and eastern side. Also, consider choosing a real estate agent
Information About Land Measurement Units Used In Southern India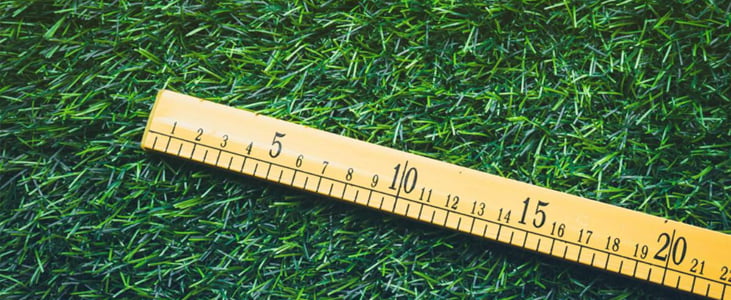 Owing to the vast geographic area of southern India the land measurement unit differs from one region to other. Although the worldwide land measurement units are popularly followed in India, consumers often confuse some of the regional real estate measurement jargon.
While dealing with the Indian land measurement units, you should have a clear idea about which measurements you need. Here, let us discuss the general measurement units of land related to the southern states like Kerala, Andhra Pradesh, Karnataka, and Maharashtra.
Cent – The measurement of a cent is equal to 435.6 sq. ft. The land owners in Kerala, Tamil Nadu, and Karnataka mainly use this measurement for Land Measuring Unit Data.
Kuncham – A kuncham measures 4356 sq. ft. The states where this unit is commonly used are Kerala, Tamil Nadu, and Andhra Pradesh.
Guntha – The measurement of a kuncham is 1089 sq. ft. The primary states that use this land measurement unit are Andhra Pradesh, Karnataka, and Maharashtra.
Ankanam – Ankanam in terms of kuncham land area measurement is 72 sq. ft. The states where this unit is predominantly used include Andhra Pradesh, and Karnataka.
Ground – The measurement of a kuncham is 2400 sq. ft. Tamil Nadu utilizes this measuring strategy for Land Measuring Unit Data more commonly.
The following chart integrates all the basic methods of land area measurement in the southern states of India.
Units of measurement
Conversion to Square feet or Square Yard or Cent or Acre
Name of the states that utilize this measuring unit
1 Cent
435.6 Sq. ft.
Kerala
1 Cent
435.6 Sq. ft.
Kerala, Karnataka & Tamil Nadu
1 Kuncham
10 Cents or 484 Sq. Yard
Andhra Pradesh
1 Ankanam
605 Ankanam = 1 Acre

72 Sq. ft.

Parts of Karnataka & Andhra Pradesh
1 Ground
2400 Sq. ft.
Parts of Tamil Nadu
1 Guntha
1089 Sq. ft.
Karnataka & Andhra Pradesh
To simplify, one Sq.m is the common land measurement of a square space of garden lands. Generally, each side of this square has a length of one meter. Here, ten-point seventy-six square ft. is equal to one sq. meter. Therefore, four thousand and forty-seven sq. Meters of area equal to one acre in common land measurement. In India, the measurement of the total land area of a private plot or district is measured in sq. ft. Also, read home buying tips for first time home buyer.
While all the agricultural lands are measured in Acre units. Besides, agricultural works, plans, field observation, and plots are measured in unit Hectare. This one Hectare is actually equal to ten thousand square Meters.
Following are the basic land measurement chart that is currently in Kerala's land documents or Land Records:
Unit of Area
Conversion Unit of Area
1 sq. cm
0.00107639 sq. ft
1 sq. ft
12 inches = 144 sq. in 1 ft
1 sq. meter
10.76391042 sq. ft
1 sq. km
247.1 acres
1 sq. inch
0.0069444 sq. ft
1 sq. yd
9 sq. ft
1 sq. mile
259 Hectares or 640 acres
1 Hectare
2.49 acres or 10000 sq. meter (approx.)
1 acre
100.04 cents or 4840 sq. yd

(These are some authorized units that are utilized for the measurement of any land area)
Common Measurement Units In Neighboring States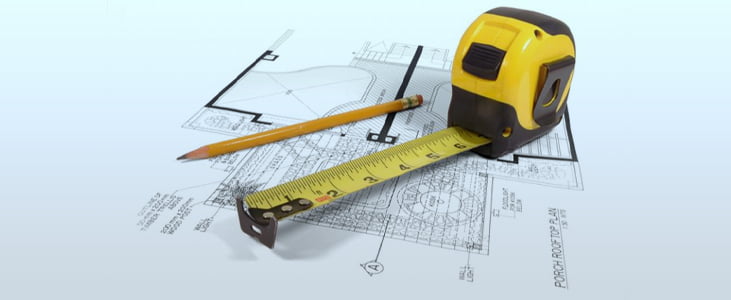 In the context of land measurement units in Kerala, considering the measurement denotations in the neighboring states is useful. To note, the standard measurements of estimating the ground cover in most of the other states vary in Kerala. However, it is still useful to know the available measurement unit types. Some people consider these measurements for calculating the ground space specifications. Also, consider real estate trends in Kerala
Eastern India 
Kattha– Typically, this type of measurement unit for ground space calculation is used in Haryana & Uttar Pradesh, Bihar, Assam, and West Bengal most frequently. Mathematically, one kattha of land equals approximately 719 sq. ft. measurement. Depending on the region, the valuation of kattha changes between 600 to 2,800 sq. ft.
Dhur– This, too, has separate land measurement valuations, different for all the eastern states in terms of usages. For example, one dhur in Tripura should equal 3.6 sq. ft., while it may count as 68 sq. ft. in Bihar. Moreover, many locals utilize this measurement unit for landed property calculation are Uttar Pradesh and Jharkhand.
Lecha– This equates to approximately 144 sq. ft. of area, and is generally used by Assamese locals.
Chatak– One chatak value at 45 sq. ft. in estimation. Out of the South-eastern states, the West Bengal local government uses these traditional land measurement units more frequently.
Western India
Bigha– This type of land area measurement unit is common in some of the states of Northern India as well. As for the overall common land measurement conversions of land differs from one state to another, too. For example, one bigha varies in size as 27,000 sq. ft. (UP), 27,255 sq. ft. (Bihar), 27,255 sq. ft. (Rajasthan), 17,424 sq. ft. (Gujarat), 14,400 sq. ft. (WB), 12,000 sq. ft. (MP), and 8,712 sq. ft. (HP).
To note, since Kerala is situated in the extreme south of the country, these land measurement units are not commonly chosen for calculating the land area there. However, having a general knowledge of the available types is still valuable. There is a chance some of the locals here utilize their standard measurement units to evaluate this area. Also, read the home loan process in India.
Here, the measurement units conventionally used in Eastern India and Western India are available since they are comparatively close regionally to Southern India states.
Land Measuring Units for Area Calculation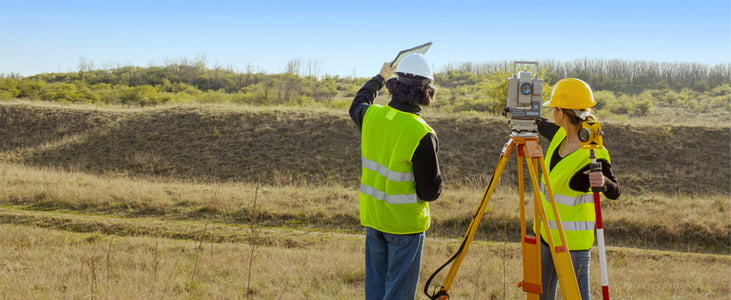 In India, experts, farmers, land owners, and agriculturalists do employ the globally accepted standards of land area measurement. These types include:
Square Foot/Feet (sq. ft.)- This land area measurement is the most standardized type of measurement unit in India. In the context of a square yard, one sq. ft. measures 0.11 of one square yard. Notably, the Indian landed property department of expert developers, land area measurement researchers/professionals, land owners, architects, and field observation experts must report their Land Records and projects in sq. ft. measurement units, as per Indian laws.
Square Meter (sq. meters)- Here, one sq. meter equals 10.76 sq. ft.
Square Yard (sq. yard)- This unit values at 9 sq. ft.
Hectare– The approximate common land measurement of one hectare in square feet is 43,560 sq. ft.
Acre– One acre is equal to 43,560 sq. ft. in general.
These market-centric measurements will help you build a perfect ground space infrastructure in Kerala or anywhere in India. You can go through it every time you have a doubt regarding any land area measurement dynamics. It will surely benefit you even while talking with your broker, who might try to manipulate you with such hard terms. Also read real estate trends in kerala.
Hi-Life Builders from Thrissur are one of the most prominent home builders, who have completed and successfully delivered 18 apartment projects in Thrissur, thus becoming the best builders that provides the top apartments and flats in Thrissur. Apart from building wonderful homes, we are also providing home care, resale and home loan assistance and you will be happy to know that we have a dedicated team for after sales service and property management service. Contact us and enjoy your relationship with your dream home builder.
Recent Posts
Recent Posts
Category