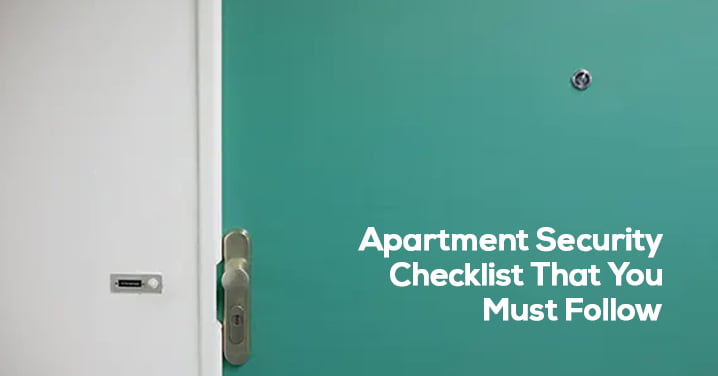 Apartment Building Security Checklist – An Ultimate Guide
Posted By

hilife_admin

On

Thu, Jul 23, 2020
One of the prime reasons that many people choose to purchase an apartment or a flat rather than an individual house is that it offers more safety. There are many more advantages of living in an apartment.
Additionally, it is more convenient as many services like garbage collection, cleaning of the outside, landscaping, gardening, and so on are taken care of centrally by the management.
Children have a play area, other children their age to play with, and residents can enjoy ancillary facilities like swimming pool, gym, games rooms, party hall, well-maintained grounds and lobbies, and so on and so forth.
With anything between 30 to 50 or even more apartments in a building, everyone finds the company of their age and type as well – with more nuclear families, apartment buildings offer all these advantages to residents.
While it is true that apartment buildings offer more security than individual homes or villas, these homes are not completely risk-free; especially since everyone today orders home delivery of groceries or restaurant food, not to mention online shopping that couriers bring.
Sometimes, it may so happen that some visitors to other apartments in the building may not always be good persons. It is imperative, therefore, for every family to ensure that your apartment building, and your apartment, is safe in every possible manner, and provide maximum security to your family members.
You need to think about the safety and security in the building as a whole and in your individual Apartment in Thrissur. Let us discuss some apartment security checklist here.
Residential Building Security Checklist to Follow
1. Security Guards: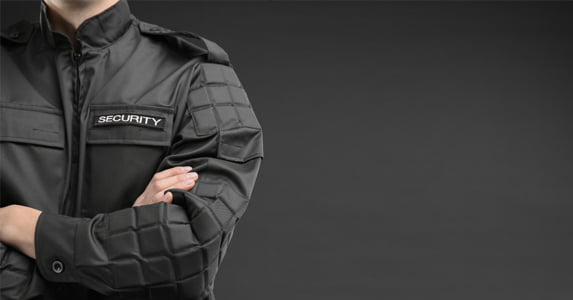 This is probably the most important point in your apartment security checklist. Of course, every apartment building has security guards.
Before purchasing an apartment, find out how many entrances and exit points are there, and whether all of them are manned by security guards.
Check the number of guards, and enquire about their shifts, and whether they have been thoroughly trained ones.
2. Security Features:
Does the apartment building have access cards for residents or use biometrics scanning?
Do visitors have to make an entry in the security logbook and write down their contact details? Are the maids, cleaners, drivers, gardeners, and others who come for work regularly given ID cards?
Are CCTV cameras installed in common areas like parking, elevators, lobbies, and pathways?
You should get a positive response to all or most of the questions. If they are implementing these security features, then it will be nearly impossible for intruders to sneak in. You can consider smart home devices for apartments that every homeowner or apartment owner should purchase.
3. Fire Safety: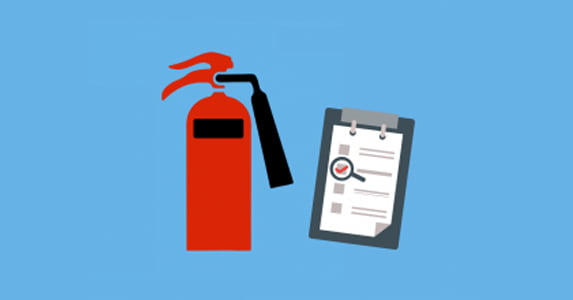 Ask about smoke detectors and fire alarms; this is especially important in high rise buildings when you purchase Apartments in Thrissur. Enquire about the evacuation plan, devices, sprinkler system, and so on.
4. Emergency Numbers: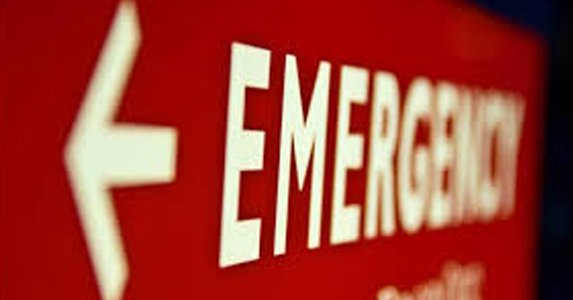 Check if emergency contact numbers like a local police station, child and women helpline and services, nearest hospital/clinic, elevator repair, electrician, plumbing services and so on, are prominently displayed in the lobby of every building or tower, and in the community hall or other prominent areas.
5. Intercom:
Ask whether the apartment building has an intercom installed so that residents can contact security guards or other residents in an emergency quickly.
6. Swimming Pool and Gym:
Check if there are qualified instructors available in the swimming pool and the gym before you decide to send your children there.
Is the exercise equipment in the gym well maintained?
Is it well lit and does it offer privacy for women if they want to change clothes?
How deep is the swimming pool? Are there safety tubes or floaters available?
Though this may not be the most important factors that impact a purchase decision, it's good to make note of these factors, so you can be prepared.
Security guards should also be stationed outside these facilities, and a lifeguard/swimming coach should be on duty whenever the pool is open to prevent mishaps from occurring.
7. Lighting:
Take around after dark, or if that's not possible, visit the building in the daytime and check out the number and type of light fixtures in the pathways, parking area, lobbies, and other common areas outdoors. Well, lit premises act as a deterrent to unsavory elements. Also read some low cost interior design for homes in Kerala.
8. Vehicle Safety:
Check how the traffic flow within your apartment building complex is allowed.
This is critical especially if it's a bug complex; it should preferably be one-way only, with vehicles entering from one gate and exiting through another, if not the other have to be properly planned for the smooth running of vehicles in the same entry and exit without making any hindrance for other residents as well.
This offers safety to children playing on the grounds, elderly people who go for walks, and everyone in general.
9. Mailbox Security:
Most apartment buildings have mailboxes so that post office staff and couriers (apart from sensitive documents sent by banks and government offices) need not go up to your home, and can simply slide in the documents into the box.
It is better for the mailboxes to only have the apartment number painted on them, and not the names. This will help prevent mischief mongers from putting unwanted or malicious stuff into your mailbox.
10. Protection From Natural Hazards:
Check whether the apartment in Thrissur is in an area that is likely to be inundated during the Monsoon and if there are any safety measures taken to prevent damage to the building and protect the parked vehicles. Also, check that the design of the building is such that it minimizes the water spray into the inside of the building.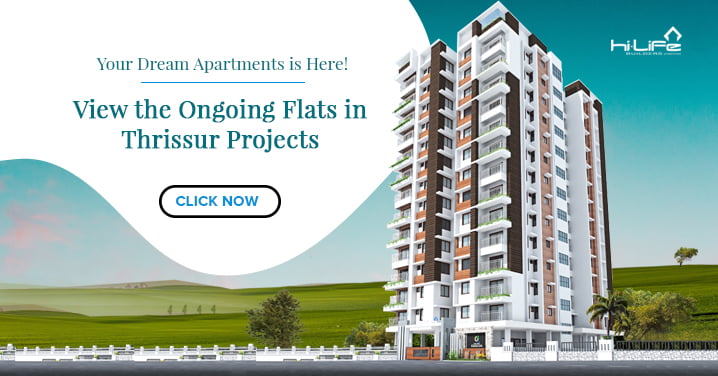 Safety and Security Checklist For Your Apartment
1. Doors:
Check the locks on the main door – how strong or secure are they? When it comes to apartment security checklists, this is of critical importance.
If you are not fully satisfied with the locks, install night latch or electronic locks for your apartment door; these are nearly impossible to break.
Make sure that there is a peephole so that you don't open the door to an unknown person.
You can also get an LCD peephole viewer which has a screen like that of a digital camera which displays the image of the person on the other side of the door; it is also capable of recording images. In the event that some untoward incident happens, you will be able to easily find out who had tried to enter your home.
Make sure you have a bright light above your door which can be switched on from inside.
2. Domestic Help:
Make sure the domestic help you hire is from a known and trustworthy source; ask for their Aadhar card and other details and get a background check done.
In most of the thefts committed in apartment buildings, it is often found that the domestic helpers play a big role by passing on information about your belongings, routines, family members, and so on.
It is best not to discuss or take out your jewelry and other expensive belongings in front of them, for your own safety.
3. Childproof  Your Balcony:
If your flat in Thrissur has a balcony and you have young children, it could be a huge risk. Childproof your balcony by installing a childproof gate to the balcony, or grills to enclose the open space. Also get some ideas on eco-friendly apartment for healthy living.
Your home is where you should feel the most relaxed and secure. Ticking off your apartment security checklist will help you achieve the peace of mind you deserve when you move into your new flat in Thrissur. Also, read smart home automation in kerala
Hi-Life Builders is one of the best builders in Thrissur. Apart from building wonderful homes, our portfolio includes home care, resale, and home loan assistance and you will be happy to know that we have a dedicated team for after-sales service and property management service. For further information on our project contact us now!
Recent Posts
Recent Posts
Category