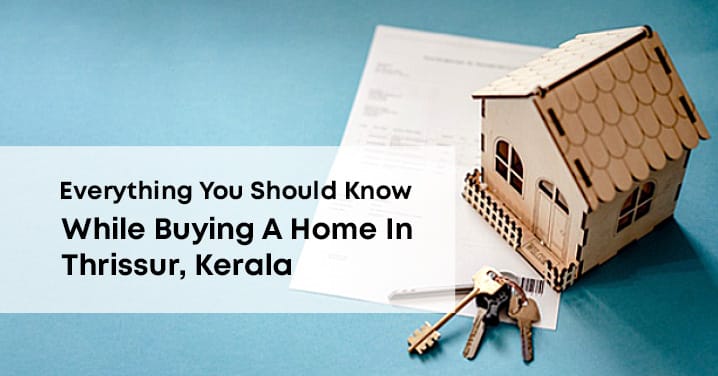 Everything You Should Know (While Buying A Home In Thrissur, Kerala)
Posted By

hilife_admin

On

Fri, Jun 23, 2023
So you've decided to buy your ideal house in Kerala's cultural center. Congratulations! Buying a property is a significant step. With its lively traditions, beautiful landscapes and many options, Thrissur is an excellent location to start. But before you start packing and contacting movers, you should know a few points about buying property in Thrissur.
House searching here may be an exciting frenzy. Still, you don't do your homework. In that case, you might overlook important factors that could impact your choice or cause significant problems after buying.
We're here to update you on everything you should know before purchasing your piece of paradise in this city. By the conclusion of this post, you'll be pro-ready to choose your budget-friendly apartments (also fully featured) in Kerala's cultural capital!
Location: Finding The Right Area In Thrissur For You
So you decided to buy a property in the lovely city of Thrissur. Excellent decision! Now comes the difficult part: selecting an area that meets your requirements. Thrissur has much to offer, from peaceful living areas to bustling business centres. Take a look at the following:
• Do you want to be near to work or do you want a quiet suburb? Commercial and residential premises in Thrissur's city center are within walking distance of offices and stores. With gated neighborhoods and farmhouses, the outskirts provide a more calm atmosphere.
• What is your financial situation? The cost of living varies greatly depending on where you live. Apartments in the middle of town enable you to save the daily commute, but they are more expensive. For cheaper pricing and larger residences, consider moving to the suburbs.
• What are your lifestyle priorities? If a vibrant social and cultural environment is vital, seek houses near the famous Vadakumnathan temple or a medical institution. Families often seek kid-friendly communities with parks, playgrounds and reputed schools.
• Do you have access to public transportation? The bus and rail networks in Thrissur are well-developed. However, service is most regular and extensive in the city. Examine the distance of possible residences to major bus stops or railway stations.
You'll like Living in an Apartment if you choose the correct area! Explore several areas, assess your essential needs and pick a location that checks your boxes. The ideal neighborhood exists; you need to find it. There's no need to hurry into a choice that you could later regret. Thrissur will be eager to greet you!
Types Of Homes Available: Apartments, Villas And More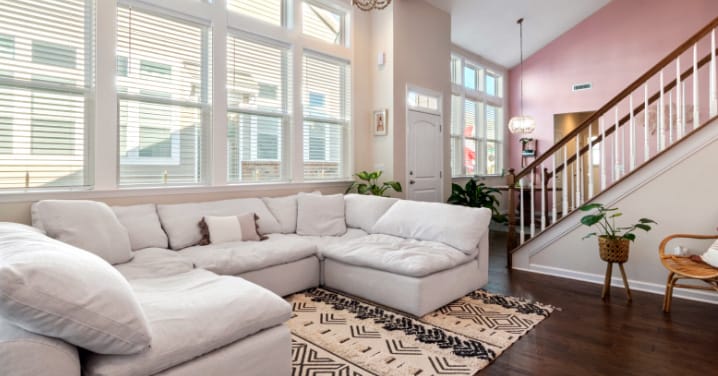 There are numerous properties to select from while house searching in Thrissur.
• Apartments
Apartments are an excellent alternative for a low-maintenance home without a yard. Apartment living is also more cost-effective and safe since you find Floor level neighborhoods. Your personal space and storage capacity will be reduced, though. Punkunnam, Patturaickal and Viyyur are some popular locations for apartments and residential communities in Thrissur.
• Villas
Consider renting a separate property for extra room and solitude. Typically, villas feature 2-4 bedrooms,  bathrooms, living room, kitchen and outside facilities such as terrace garden. While villas provide more freedom, the homeowner is responsible for upkeep and security. Villas are widespread in Padukad, Amala nagar areas.
• Row Houses
A row house is a group of houses constructed in a row and sharing one or more walls. They provide an excellent blend of spaciousness and price.
Consider community facilities, connections, natural settings and potential infrastructure improvements when you look for real estate in Thrissur. These may all influence the value of your home over time. Speaking with a professional real estate agent and past homeowners in the neighborhood will provide vital information to help you make the best decision for your requirements.
Finally, whether you choose an apartment, villa or row house, find a place to call home in this culturally active city. Best wishes on your Thrissur house search!
Cost Of Living In Thrissur: Property Taxes, Utility Bills and Other Expenses
Housing Costs
The costs of houses in Thrissur vary based on location and property type. Newly constructed apartments and flats nearby and in the city range between Rs.70 lakh and Rs.1.5 crores. Suburban homes often range in price from Rs.40 to 60 lakh.
Villas and standalone residences range in price from roughly Rs. 50 lakh to several crores. Rent is also reasonably priced, with 2 or 3-bedroom flats in Thrissur ranging from Rs. 9,000 to 30,000 monthly.
Property Taxes
Municipal property taxes in Thrissur are computed depending on the property's size, age and kind of construction. Annual taxes for a typical middle-class apartment will range between Rs. 2,000 and 5,000.
Villas and commercial properties are subject to much higher taxes. Municipalities may require yearly or quarterly payments of property taxes.
Utility Bills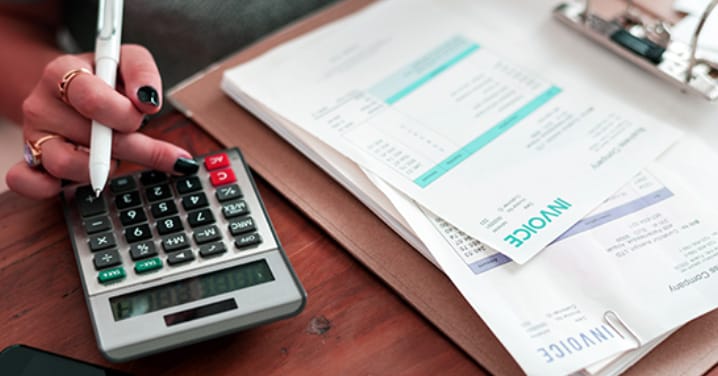 In Thrissur, basic utilities, including electricity, water and cooking gas, cost between Rs. 5,000 and 10,000 a month for a household of four.
Tariffs for electricity are reduced for low-income families. Choosing an electric water heater, air conditioning or other large equipment can raise energy bills. Broadband or fiber optic access begins at about Rs. 700 monthly. Cable TV and other forms of entertainment increase monthly prices.
Other Expenses
Other regular expenses include medicines, transportation, children's education and other home requirements. While living in Thrissur is relatively inexpensive, property ownership has major continuing financial obligations.
Before you decide to buy property in Thrissur, be sure to know all of the prospective expenses. Do some careful budgeting and preparation. You should be able to finance a nice lifestyle in your new place of residence.
Financing Your New Home: Mortgages, Loans And Down Payments
Down Payment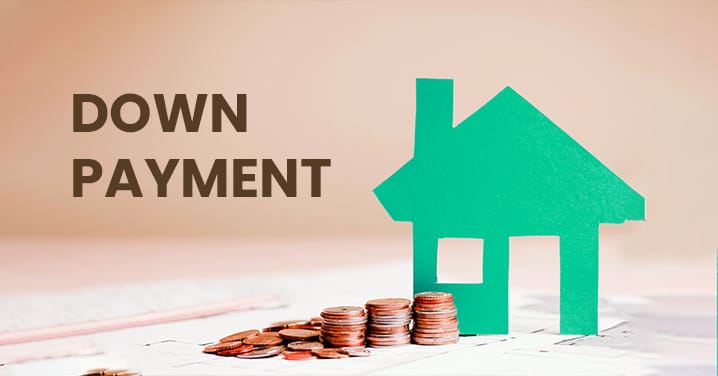 The down payment is the sum used to cover the remaining home's buying price balance. The more your down payment, the better it will be. A typical loan with a lower interest rate is possible with a 20% down payment. PMI is usually required if a borrower puts down less than 20%.
Mortgage Options
Fixed-rate and adjustable-rate mortgages are the two most prevalent forms of mortgages. A fixed-rate mortgage has an interest rate that stays constant during the loan term. An adjustable-rate mortgage (ARM) has an interest rate that fluctuates with market conditions.
ARMs often begin with a lower interest rate than fixed mortgages. Still, the rate may rise dramatically throughout the life of the loan. A fixed-rate mortgage offers greater stability and security to most purchasers.
Credit Score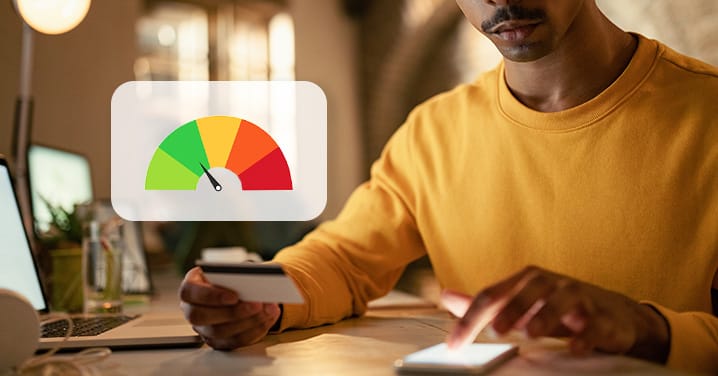 To what extent you are approved for a mortgage and at what interest rate depends heavily on your credit score. The better your score, the higher it is. Check your credit record and score before beginning the home-buying process. If necessary, enhance your credit score by paying off debt and minimizing new applications. If your credit score is 700 or above, you may be eligible for a maximum of the mortgage with a low-interest rate.
Pre-Approval
To be pre-approved for a mortgage, you must provide documentation proving your income, job, assets and credit score. Pre-approval shows house sellers you're serious, giving you greater negotiating power to get the best offer.
You'll know how much you can borrow, allowing you to look for properties in your price range. Pre-approval normally lasts 90 days, so begin the procedure only when you are actively looking to purchase.
Following these vital steps would put you in a fantastic position to finance your new Thrissur property. Do your homework, prepare beforehand and don't be afraid to ask your bank or mortgage lender any queries you may have during the process.
The house-buying process might be confusing, but with the correct information and planning, you'll be settled into your new home quickly!
What Thrissur Homebuyers Want to Know
As a Thrissur homebuyer, you're certainly curious about the process and what to anticipate. The following are the most often asked questions by other buyers.
What Documentation Will I Be Required To Provide?
You must supply bank records, tax returns, pay stubs and other financial papers to confirm your income and capacity to repay the loan. Ensure you have your statements from the last 3-6 months on hand.
How Much Money Do I Need For A Down Payment?
A down payment of at least 20% of the purchase price is normal and recommended for the optimum interest rates and financing conditions. Banks also will have different options based on the construction stage of the project as pro-rata schemes. You should save as much money as possible for your down payment and closing charges.
What Fees And Closing Expenses Might I Expect?
Closing expenses, which include appraisal, origination, title search and insurance, may add some percentage of the purchase price of a property.
How Long Does It Take To Purchase A House?
Once your offer is approved, the usual Thrissur property buying process only takes around 2 or 3 weeks in normal cases till closing. Finance approval, inspection findings, title searches and paperwork processing determine the time period as well. Start collecting your documentation as soon as you find a house you want to assist in expediting the process.
What Are The Thrissur Property Taxes?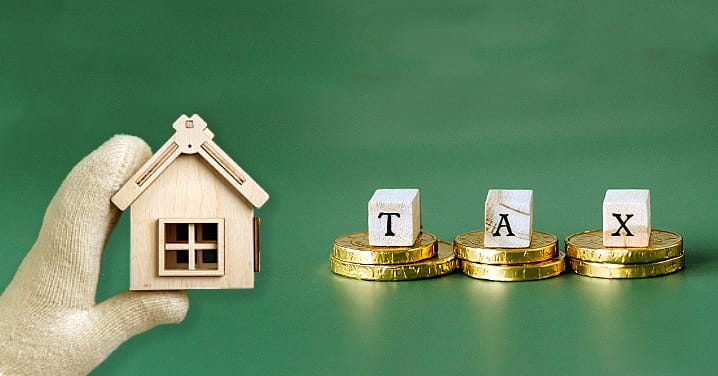 Taxes are normally paid once a year in one or two payments. To properly budget for this recurrent expenditure, ensure you understand the property taxation of any house before purchasing.
Conclusion
That's all you need to know before buying a property in Thrissur. While the process may seem difficult initially, completing your homework, establishing your budget, finding the perfect property and getting the best price are all critical to success.
Remember that location is vital, so choose a neighborhood that meets your lifestyle requirements. To advise you, work with an expert real estate agent knowledgeable about the local market.
Buying a house is one of the most significant purchases you'll ever make, so take your time and ensure it's the best option. You'll soon have moved into your new Thrissurian home and used the city's numerous facilities. The effort will have been handsomely rewarded. Congratulations and best wishes on your home-buying adventure!
Recent Posts
Recent Posts
Category