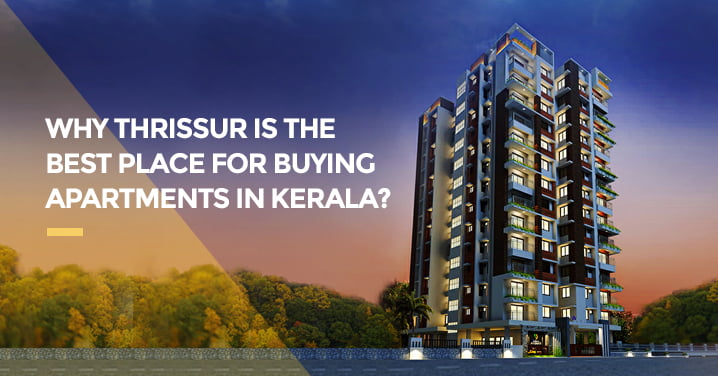 Why Thrissur Is The Best Place For Buying Apartments In Kerala?
Posted By

hilife_admin

On

Wed, Oct 21, 2020
In Kerala, the central districts enjoy the peace of spirituality and green eternal beauty. Among those districts, Thrissur is like the cherry on the icing. It is waiting to give so many superb benefits to you. This great state proudly represents itself as the cultural hub of Middle Kerala.
Thrissur got this distinction since it offers Kerala the lavishing festivals, arts, and more.
Travel with me to Thrissur through this detailed post. Find out why it is the best choice to buy flats and apartments in Thrissur.
This is also a city. Do you know that Thrissur is that city which lives like a bridge? The bridge which links North Kerala with South Kerala. Due to this bridging quality, the district added another gem to its glorious crown.
Thrissur has now risen very high. It has risen in terms of being an investment-favorable city.
Moreover, it is close to major cities like Kochi. And, Kochi happens to be the business hub for Kerala. Since the district is close to Kochi, Thrissur is the perfect place for investing now.
Hence, the requirement to procure assets in Thrissur is now tripling. Many people want to enjoy the spirituality, culture, and business boom of Thrissur.
Well, now all of those people can smile and dream of settling in Thrissur. Why? That is because we have started to develop rich projects in this prosperous city.
Monetary Benefits of Choosing Thrissur for Your Flats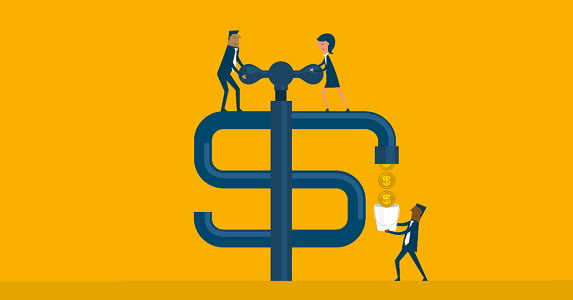 1. New Huge Boost
Big businesses are creating safe houses for you. The builders in Thrissur are inaugurating their new homes trying to begin a big difference in housing.
The properties they possess are pretty and spread across acres.
You also get so many apartments in the same building. Now you can choose among hundreds of homes, too. There is enough area to park your cars and bikes.
2. Big Time Cash Flow
Now, since flats in Thrissur are in great demand you can expect a cash flow any time. Simply buy a flat in Thrissur and place it for rent.
You will get not only the initial amount that you paid but you also get steady rent flowing into your palms. Besides, after years the property rate triples to increase the total cash flowing into your hands.
3. Get More Profit
When the money in your banks has grown to the maximum, then it is time to invest.
Invest them in flats or apartments. Each day the land price is expanding. Hence, better invest in a flat in Thrissur now. Reap the benefits like steady rent or selling the property after years.
You will get more money than you invested in the beginning.
Savings in your bank can lower when inflation kicks in. Thankfully, apartments in Thrissur can convert your savings too much higher profits.
Your hard-earned principal amount plus your profit remains safe and unaltered forever. Maybe the profits alone increase each year.
4. Sell and Buy Easily
Now if you suddenly need to get money, one way is to sell the apartment.
Due to the facilities, anyone would buy these flats in a second.
Similarly, if you want to buy a flat. Then here you have so many flats to choose from.
Real estate assets are in the highest demand nowadays.
Hence, both the buyer and the seller await you in Thrissur simultaneously. Moreover, the quality of these flats places them in a golden position.
Special Advantages of Buying an Apartment in Thrissur
1. Maintain the Property Well
The flats in Thrissur are great since the duty to maintain the building is on the committee.
A committee will look over the monthly maintenance amount that pours in. Collecting the fee and using it for the right purpose is the committees' work.
Hence. you no longer have to give troubles to your head with the maintenance aspect. You can also read some benefits of investing in apartments in Thrissur.
2. Facilities
You can discover a new way to live with flats in Thrissur. Such apartments from builders in Thrissur also have these amazing facilities for better health, rejuvenation.
People who live in these flats in Thrissur can gain access to these facilities whenever they wish. Independent homes usually don't get such great benefits.
3. Location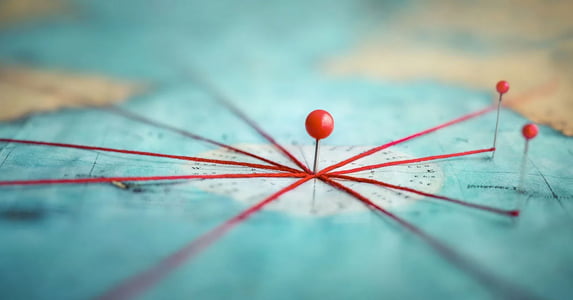 If you check the location then you will smile again. Here the residential houses are near all the basic facilities, temples, areas of interest, malls, schools, and hospitals.
Remember we spoke about spirituality and festivals in the beginning? Well, Thrissur is a delight to your eyes, mouth, and ears.
This city hosts annual festivals. And, to take part in these beautiful festivals people from all over the world gather around Thrissur.
4. Unwind in Style
The unwinding and calming power in this district are remarkable. Get away from noisy cities, pollution, dangerous crimes, boredom, and aimless lives.
Venture into the new crystal-clear and nurturing atmosphere of Thrissur. Plus, you get to meditate in this place full of positive energy and smiles.
5. Green Views
Feel the green beauty of central Kerala. Wherever you look you see hillocks and different coloured soil. Plus, the emerald generous green trees and plants create fresh energy for the soul.
Take a deep breath and fill your lungs with oxygen and love. You need it more than anyone else! Consider some eco-friendly apartment ideas for healthy living.
6. Handicrafts and Artworks
The vibrant people and the colorful surroundings add some needed spice into your life.
Every time people are busy creating artworks like brass vessels, giant lamps, handicrafts, and accessories for temples and homes. Even people from all over Kerala visit Thrissur to buy stunning brass items and handicrafts to decorate their homes.
7. Cutest Language
The language of the people also has its own charm.
Thrissur has a beautiful way of speaking Malayalam.
People love to listen to this innocent and amusing way of talking. You can now listen to this new language and also learn a bit about it.
8. Delightful Festivities
During the festival time, you will see how the city decorates itself. Slowly and steadily the mood transforms the whole area.
You begin to feel the ancient connection between culture and richness once again.
The 'Pooram festival' brings positive energy in the form of sights, sounds, music, and good food.
Come and enjoy the many festivals of Thrissur right under your nose!
9. A Place for Elephant Lovers
Thrissur is famous for its majestic elephants.
People from across all continents visit Thrissur to get a glimpse of these noble giants.
You can visit elephant parks and support local wildlife.
Give your life something more with the power of nature and elephants.
Thrissur food is known for its traditional flavors.
Vegetarians can enjoy the luxury of these authentic Kerala foods. And, the rest can relish the original tastes of the many Christian and Muslim dishes.
10. Safest City
Apart from all these this city is a safe place to settle.
The district is one of the safest in the region of Kerala and South India.
Now you know better than me about the advantages of living in Thrissur. Away from the bustle of big cities and into this safe nest you will feel awesome.
11. Time to Cross-Check
Things to cross-check before you buy an apartment in Thrissur are the price, length, and location of the apartment. Furthermore, check the other crucial aspects like the ones mentioned below:
Why Do You Need a Reliable Builder?
Now, you also need a reliable builder to complete your investment dreams in Thrissur.
Only a reliable builder can offer you the support plus knowledge about the right quality of materials, land, and guide you about the advantages of living in Thrissur apartment.
Moreover, if you want an easy way to complete the building process you need a builder who is dependable.
How to Choose the Right Builder?
How to Choose the Right Builder is an important factor. The builder who has great experience, infrastructure, and vast knowledge is reliable. Identify and seek help from that type of builder only.
Neighborhood
Have a proper investigation of the flats neighborhood. Are the roads, shops, houses, and other things near the apartment safe? How far are the crucial places like schools, hospitals, airports, bus stands, markets, malls, cinemas, and your workplace?
Brand New Apartment
Although older apartments are also a good investment these days, you can always try a brand new flat.
Thrissur builders have any kind of brand new apartments that match your likes and money. Brand new apartments have phenomenal investment power.
Comfort Checking
Evaluate the space and wideness, green views, and ventilating powers in the apartments. Is there a floor on the upper side? Check the comfort level you feel in the flat. At noontime how much heat do you feel?
Apartment Check-up
Observe and scrutinize every element in the apartment such as:
Electrical wires placement
Gas and Water
Heat, air-conditioner, and water-heating
Doors power
T.V or Internet
See the true value of furniture, pavement, toilet, faucet, sink, shower, window, and wardrobe.
Apartment Layout
The layout in the apartment can build unwinding areas for you.
You can check the proximity of each room to other rooms and decide about the layout. Choose the layout which offers privacy, safety, happiness, and peace to each member of the household. Also get some apartment security checklist.
Vastu Perfection
Today we think a lot about the value in the different directions and placement of rooms in a home.
When you want correct ventilation, safety from the rough temperature, and optimum health through the power of good room placements, then Vastu rules in the apartments in Thrissur.
Sides of the Apartment
Light will enter the west side of the apartment. And the Northside always gets dim lights. While heat is seen the most on the east side. Check if the apartment is warm or cool.
Why is Thrissur the Next Best Place for Buying Apartments in Kerala?
We all know that Thrissur is a fast-developing city after Kochi and Trivandrum. Due to its proximity to major cities like Kochi and Palghat, it is a major hub.
Moreover, as I mentioned above in this post. Thrissur is a link between North and South Kerala. That quality itself is the main reason why Thrissur is the next best city to buy an apartment.
Other good things include a better environment, cleanliness, water availability, tasty food, festivals, and other reasons mentioned above.
Since it has all the qualities and better facilities than the other two cities, Thrissur is definitely the next best city after the two major cities of Kerala.
The same reasons that you are reading in the above paragraph also answer this question. Thrissur has all the qualities which a city needs now. Then it is obvious that it is the best place to buy a flat in Kerala.
If you look at all the good benefits you get then Thrissur definitely is the best place to buy a flat in India.
It is situated in South India which is a hub for many non-residents Indians.
The city welcomes people from all over the world for the annual festivals. Hence, it is not only a tourist destination but it is also a residential destination for anyone in the world.
The Thrissur Calicut highway is another route that helps you to travel to North Kerala.
People who love Kerala can easily buy a flat in Thrissur and live a peaceful life.
Good food, good people, beautiful areas nearby, greenery, and good hygiene are the qualities that a world citizen needs.
On top of that, it has a vibrant culture. A good mix of different types of faiths is another jewel on its crown.
You can travel to Bangalore, Delhi, or anywhere in India if you stay at Thrissur through Trains. Or you can use Kochi International airport to travel anywhere in the world.
Thrissur is the Cultural City of Kerala
World-Class Amenities
You will get world-class facilities in the apartments.
Life will become smooth, highly functional, productive, and radiant for once.
You can look forward to many more years of happiness, knowledge, and health at Thrissur.
The world-class amenities and the perfect conditions make this beautiful gem of a place the best.
Enjoy the goodness of Thrissur all over the year. Travel wherever you like from Thrissur.
Improve Your Health
Health is the most important wealth today.
When you live in an apartment in Thrissur your proximity to get Ayurvedic, Allopathic, and naturopathic treatments are great.
Be it Kalaripayatu or Yoga you can get all of these ancient healing techniques right under your nose at Thrissur. No need to spend millions to travel from other polluted cities in the world.
Hence, now is the right time to deal with the health issues which bothered you for years. Heal your body at Thrissur.
Wealth or Banks
You can find all the major banks of India at Thrissur.
You can start investing in these banks or continue your previous accounts at Thrissur. Why wait for more? Go ahead and start a new financial safety for yourself.
No one helps you more than how money comes to your aide.
Highest Literacy Rate in India
Kerala has the highest percentage of literate people in India.
Hence, you can educate yourself about Kerala, arts, culture, dance forms, music, and theatre. Many great authors of India hail from Kerala.
In fact, the God of Small things was set in Aymanam that is in Kerala! What else do you need? The scenic beauty and aesthetic power of Arundhati Roy's writing power perhaps come from Kerala.
Enjoy Theatre in Kerala
Enjoy the theatrical art forms like Kathakali, Thera, and Theyyam in Kerala.
These dances are the rarest art forms you can ever witness in your lifetime.
Theyyam is a unique dance that adds so much color and mystery.
Why not become a dancer and learn a step or two in the land of Gods and Goddesses?
Beautiful Temples
Thrissur is perhaps the best place on earth for neat, divine, and breath-taking temples.
Most places in Thrissur have these remarkable dome-shaped temples.
Relish a thousand lamps that are lit in the evenings to welcome the gods into your life. Become a better person than who you are at Thrissur.
In fact, the name Thrissur comes from the words ''Three Lord Shiva temples'. Since there are Three Temples dedicated to Lord Shiva in Thrissur.
Cultural Capital
Today it is official that Thrissur is the cultural capital of Kerala.
Thrissur encompasses the most divine and aesthetic arts and culture.
Some of the most famous contributions of Thrissur are Vadakkumnathan Temple, Thrissur Pooram, Onam festivals Pulikali, and various robust art traditions.
The district or city nurture all these great aspects of Kerala. I can even tell that Thrissur can also be called the cultural capital of the world. Settle in Thrissur and get the flavors of this rich culture and art.
Athirapalli Falls
Welcome to Athirapally or should I say to the exact place where the heavens meet the bountiful Earth.
See the most spectacular waterfalls in the world.
Watch and discover the raw creative power of Nature.
The Niagara of India is also called the 'Bahubali waterfalls.' Crystal clear blue waters from the beautiful Anamudi mountains of Malabar flows happily and leaps joyfully into the paradise of the world, Thrissur.
What else do you need? The generous waters deposit fertile soil as it kisses the Vazhachal forests to finally find the ultimate bliss with the Arabian sea.
One sight of this rapturing beauty is a treat that no one forgets.
The heavenly forests grant lush youthful green splashes.
And, the sky gifts turquoise blue water coloring effects. Come and see for yourself the many splendors of this rarest of the rare places on Earth.
Now you know why the best apartment awaits only for you at Thrissur!
Hi-Life Builders is one of the best builders in Thrissur. Apart from building wonderful homes, our portfolio includes home care, resale, and home loan assistance and you will be happy to know that we have a dedicated team for after-sales service and property management service. For further information on our project contact us now!
Recent Posts
Recent Posts
Category