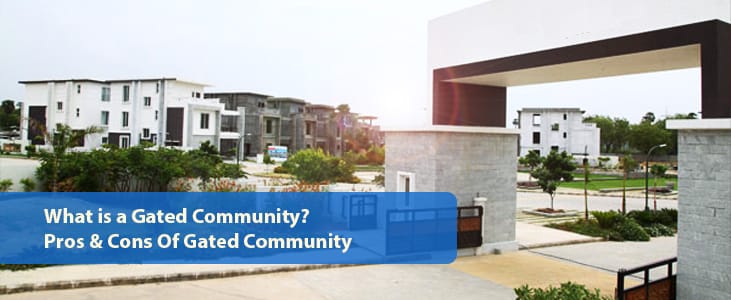 What is a Gated Community? Pros & Cons Of A Gated Community
Posted By

hilife_admin

On

Thu, Sep 23, 2021
When buying a house, many things need to be looked into. Flats in Thrissur are though easy to find because there are some best builders in the city. Many people look for several amenities when searching for a house. This leads to a lot of research and weighing until. The fact is, you are probably not living alone if you are looking for a better option. You must have a family and nothing is more important than family.
People are generally tousled between having a house in a locality of gated community houses. Hence, you need to do your research to make sure what you are getting into, that is why we have brought to yo u a list of advantages and disadvantages of living in a gated community.
Everything to know about a Gated Community
In society, living is a big expense. There are many factors that come into play when deciding on ready-to-occupy flats. Apart from the usual madness to find a place in a crowded city, Real Estate Trends have been only skyrocketing. People have different preferences. Some enjoy living in an independent sector where you just have a colony and people in the locality. Others prefer living in a gated community where there is a physical barrier between the outside world and them.
Gated community meaning a type of residential community which is more organized as compared to a non-gated locality. Primarily most people who have a family opt for them. They see very few Problems with gated communities as compared to a regular locality. By definition, a gated community is a place where the entrance and the exits are controlled.
This means that one without permission cannot be entering the premises. This includes regular sidewalks, vehicles, and even so many bicycles. People walking in without proper permission are called trespassers. They are so separated by fences and walls or whatever says out of reach.
Advantages of Living in a Gated Community
Many things are falling under Apartment Living. People are looking for various new ways of living. There are many ready-to-occupy flats in major cities or in other Indian cities. But nowadays, people are following the trend of gated communities.
That is because there are many Gated community advantages and disadvantages. But both are looked into and the advantages have been seen to outweigh the disadvantages. Therefore, we will point to the strong-handed advantages to give you a better idea.
Environmentally Safe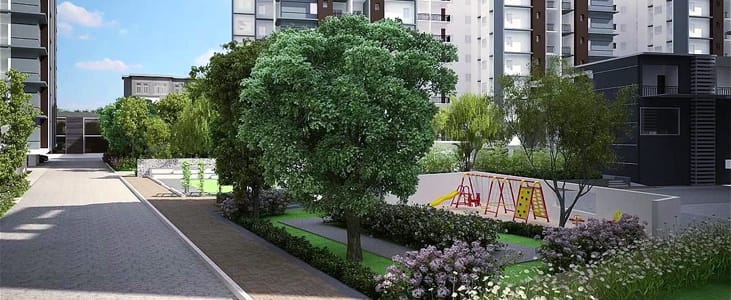 When you are in a community the most important thing that comes to mind is being safe and secure. Living with your family for the whole day can be daunting in itself. On top of it, if you don't have the security of having a place you can trust, the entire day would go down the drain.
Gated community meaning a place where you can ensure that your family will be in safe hands. The walls and the fences are set up to make sure that nobody else can disturb your family in any way. There are usually security guards always ready to provide surveillance. This gives a huge edge to the gated communities.
Surveillance and Security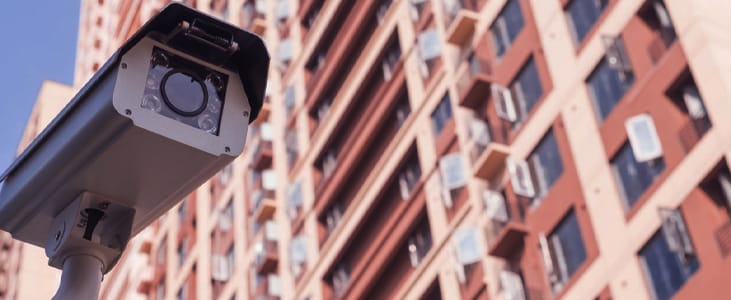 Since safety is a huge concern for everybody, people have 24-hour security. Therefore apart from living in a closed perimeter, there are organized teams to make the situation even better. The staff ensures that nobody, not even guests or residents pass without notice. 
There are ways to make these security measures a reality. For starters, people are given automated cards and keycards that would open the gates with a swipe. There are remote controls to control the opening and closing of gates. Therefore unknown people can be restricted readily. Also, There are CCTV and proper monitoring systems at main entrances, surroundings, and other common areas to ensure safety and security. Read more about apartment security checklist.
Peaceful Environment
Living in a regular locality is a very distressing experience. If you find a place with green space which is otherwise a little inside the localities, they may be expensive. Cheap places to rent or otherwise are usually situated over the main road. It also would not come with modern amenities.
This is usually a cause for concern because there are constant traffic noises that will disturb your day. You won't be able to work or play music to your heart's content because there is a constant jury running around. Problems with gated communities are very less in this matter. Since there is a gate, the residential area is a little away from it. This makes the people live a peace devoid of the outside world.
Organized
Nothing screams class more than a well-organized society. Most gated communities are handled by the homeowners association or HOA. They have a set of rules that are made by the elite members of the society within a closed housing estate.
Should there arise a problem that can be a cause of conduct, it is discussed with the association. After this, the jury comes to a decision collectively and things are worked around accordingly. Therefore there is a thoughtful process that is involved which is then served according to protocol.
Socializing
The pandemic saw the best benefits of a gated community. Not only there are very few people in comparison to the streets. The residents stayed inside and safe as well as socializing from a distance. The kids get to meet with other kids of their age and standard of living.
Additionally, what is a gated community is the growth with respect to communicating with people coming in from different backgrounds. Festivals and celebrations are enjoyed together regardless of race, class, and religion. There are classes within the larger communities that promote socialization, for example; yoga or swimming class with like-minded residents.
Luxury Amenities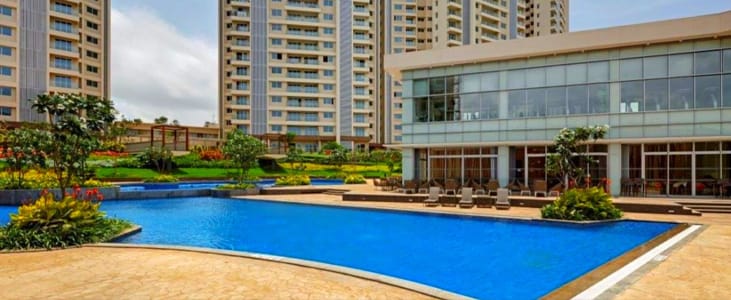 Who does not want a place with a pool nearby and a table tennis board and outdoor spaces? There are many opportunities that most people who are not living in gated communities are missing out on. Having several people doing yoga and swimming together in a restricted area where you know you are safe. This is rare.
Great for the Kids
The country has started population control leading to having not more than two kids per family. This is why they miss out on teaming and playing. When you are in a gated community, you will find more kids like them and thus they will have a community to play with. The bond formed will not only be beneficial to give them company. It will also help them grow emotionally and build empathy and compassion.
Moreover, the kids will have a lot of events to keep them occupied and engaged. That way you wouldn't have to worry about them getting addicted to their phones. Gated communities provide excellent resources for your child's growth.
Always having a Partner
Living in individual apartments has led to unsocial human beings. Even if one day you feel like going out for a walk, unless your spouse is there, it may get boring. When you are living in such a society, you will always have someone to go on walks with. Not only that, you will make new friends and then meet their friends. Before you know it, you will find your social circle growing wider.
So the next time your spouse is out of town, all you have to do is gather your community people and have a house party. Communities like these become family in the long run. You will always have some to get you through thick and thin.
Disadvantages of Living in a Gated Community
Almost all localities come with their set of issues similarly; there are some Problems with gated communities that cannot go unnoticed. Though it comes with a lot of conveniences, there are some things that do not agree with the residents. Here are some of the disadvantages that are usual complaints of the people.
Not that Great for Guests
You will have to make sure that the people who might be visiting have their names with the security. You will also have to give out sensitive information like their phone numbers and identification proof. This might not the best idea for your guests. Unless you inform him the same before.
A Little Expensive
A gated community will charge for the security and other things in Indian cities. In comparison, you can save a good amount if you opt for an independent villas in Thrissur. But really the result and locality will make your investment worth it.
The Location might be Inconvenient
Usually, the areas of the gated sectors are away from the main street. Just how you will not have the traffic disturb you all the time. The Uber driver might have to come a little farther. Wouldn't you love some peace and quiet after a long day at the office?
Deliveries are a Hassle
If you order pizza and 3 AM in the morning, security will be an issue. This is one of the problems with gated communities is deliveries. You will need to come down to the gate to get your pizza. This may be an inconvenience to most people as the entire point of ordering pizza was to be lazy. But ultimately it is for your best benefit to not let strangers into your house. 
Conclusion
Living in closed sectors is as much pain as living in independent homes. Just how normal houses come with a lot of benefits, it comes with a set of disadvantages that are just hard to ignore. Hence many people are turning away from independent homes. Seeing that along with safety and privacy being looked into, the kids have a social life growing. Unlike many kids in regular homes have to socialize in either school or from the phone. Kids living in gated community houses have a better childhood than most people.
Hi-Life Builders is one of the best builders in Thrissur. Apart from building wonderful homes, our portfolio includes home care, resale, and home loan assistance and you will be happy to know that we have a dedicated team for after-sales service and property management service. For further information on our project contact us now!
Recent Posts
Recent Posts
Category