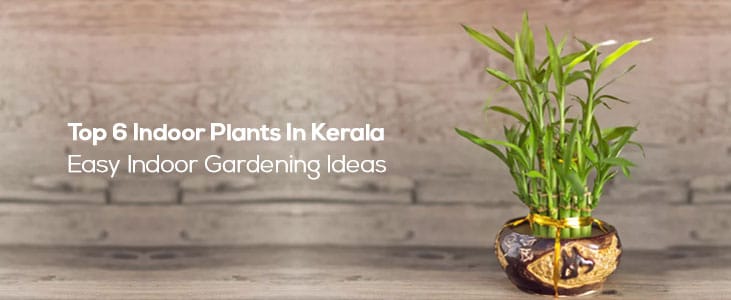 Top 6 Indoor Plants Easy Indoor Gardening Ideas
Posted By

hilife_admin

On

Fri, May 21, 2021
When it comes to managing your house naturally, indoor plants can be the best option to rejoice in your place by giving it a natural touch. A green touch to your home decor is a crucial step you can take to enhance the beauty of your home with some extra benefits to the surroundings.
Green decor gives pure Air and embellishes the apartments by adding some aesthetic value to the flats in Thrissur. All you need to pick the kind of plant that can help you cover the area and give a natural feel to your flats and apartments. Besides adding oodles of charm to the interiors, the indoor plants can purify the air, fill the spaces with positive vibes and make us feel good too.
Indoor plants in Kerala will give a very natural touch to your home. As we all know, Kerala is a place that comes with a great indication of nature. The beauty of this state is famous among the world, and most of the people who come to Kerala feel nature's touch at every moment.
Indoor plants in Kerala is common among every resident of the state, which they use to cover the space and create a natural environment in the home surrounding.
This article is about some indoor plants in Kerala that can make a home and give an aesthetic touch. You can also read about growing and maintaining terrace garden in apartments
Different Types of Indoor Plants and Their Specifications
If you want to make your home a green place with purity, then choosing the best indoor plants in Kerala can help you create a better space at your home. Some of those indoor plants for Kerala homes can utilize the space and give a natural touch.
Snake Plant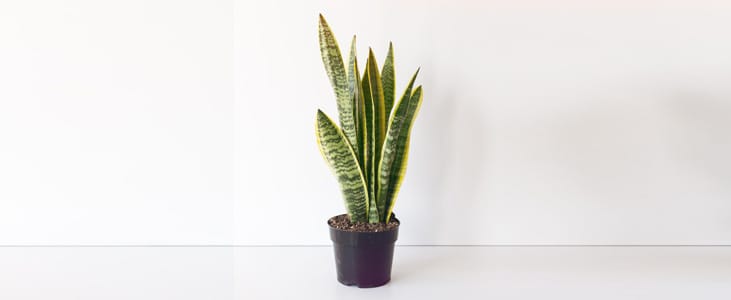 The plant is also famous for the name of the "mother-in-law's tongue", is an ornamental plant that works as a natural air purifier. This plant is easy to maintain, which can survive in low light and benefit living nearby.
Minimal care and superior air purification makes the snake plant a must addition to every indoor garden, huge benefits and only less care needed for this fabulous plant so its best suited for a beginner plant parent.
Snake plant works as an antitoxin, which absorbs chemicals from the Air and converts them into fresh Air suitable for the human body.
Money Plant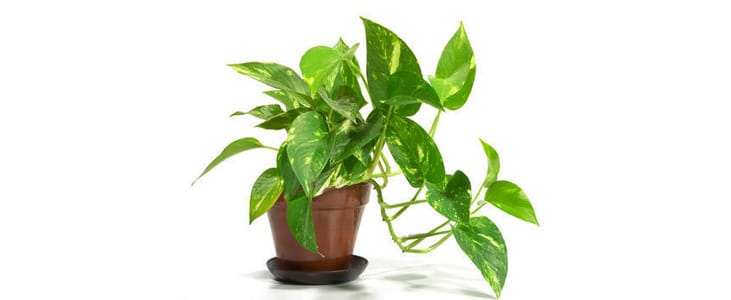 Money plant is a famous Indian plant that is compatible with growing on soil and water. This plant is often in the Indian subcontinent, where every house contains a money plant. It is considered a source of wealthiness in the home.
it's a natural air purifier that can be a source of quality air in the house. According to some feng shui principles, money plants are responsible for creating a harmonious environment that can bring prosperity to the home.
Lucky Bamboo plant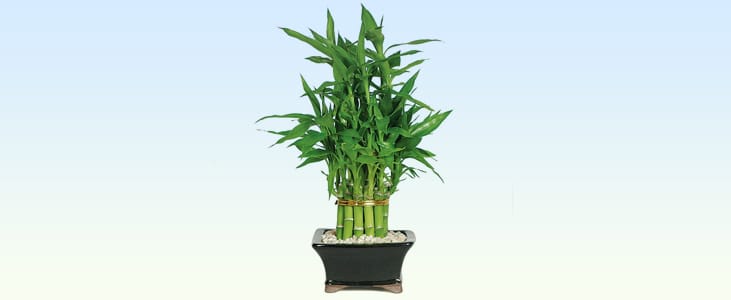 When it comes to indoor plants available in Kerala, the lucky bamboo plant is one of the most famous plants used by several families. It is a mark of the feng shui principle, which makes happiness and prosperity in every apartment and flats in Kerala.
They are easy to grow in dry indoor spaces that have a good amount of heat filtering in. This plant is placed nearby a window to resist direct sunlight coming across it, and this plant needs clean water to grow. Also, we can use soil to install a lucky bamboo plant. Indian users use the lucky bamboo plant as a decorative plant they can shape in every form they want.
Aloe Vera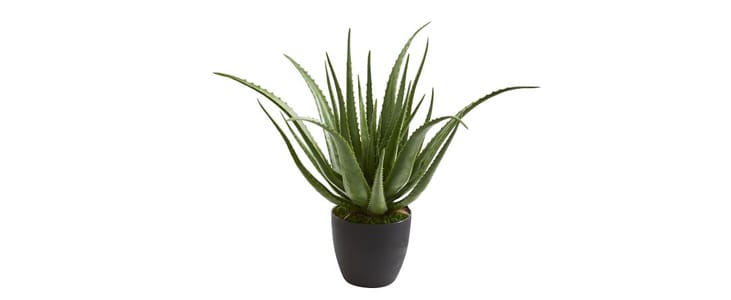 The plants of aloe Vera are not new for the human. It is a plant that can be a sign of health, beauty, and home décor at once, and it is an easy-to-maintain indoor House plant that you can install at your home. Aloe vera plant is famous extensively for its ample use, making it the "miracle plant".
Aloe plant is a plant with ample benefits that can be suitable for skin, hair, and the digestive system. This ornamental plant requires direct sunlight to maintain its freshness. Keeping it near a sunny window can be a good reason to enhance the roots of aloe vera in the house.
In fact, Aloe is a stemless succulent plant with thick and fleshy leaves with serrated margins. These succulent plants are a great indoor collection and are one of the easiest to grow in any weather condition.
Areca Palm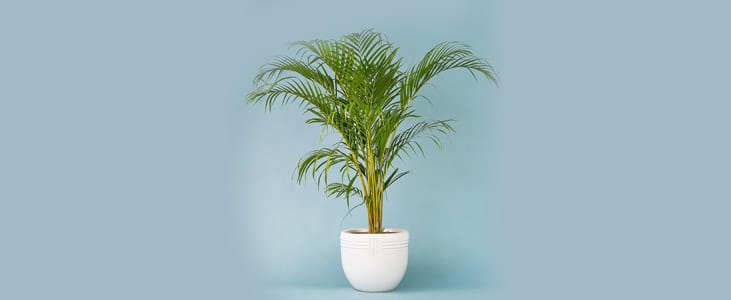 Areca Palm plant is known for its large leaves, which can turn 30 feet if we sow them in the soil. This is a famous indoor plant in Kerala which people used to place in an area where direct sunlight doesn't hit. The height of this plant can be regulated by using continuous printing, and also, a little container helps limit the size of the plant.
Areca Palm wins hands down as a choice for an indoor plant because it has multiple stems emerging from the base, arched green leaves in the shape of a butterfly ( hence also called "butterfly palm"), functions as a humidifier, and what's more, bears clusters of yellow flowers in summer to brighten up your home!
This plant can filter xylene and toluene from the natural Air and turn them into fresh Air. It works as an effective humidifier that can keep the soil moist and maintain the humidity of the rooms.
Indian basil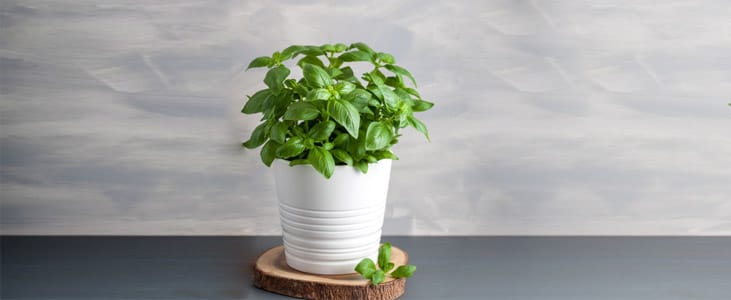 Basil is also famous by the name of Tulsi, which is the primary indoor plant in Indian society. It becomes the Kerala indoor plant, and everyone uses it as a sacred plant. Studies have found that basil leaves contain vitamin C and A, which can fulfill your needs of vitamins in the body.
Indian basil can improve air quality by purifying it from every inch, and it doesn't require much maintenance. We can plant Indian basil in a simple pot with access to regular sunlight. Water the plant daily to maintain its greenery and resist the leaves getting dry.
What are The Advantages of Planting Indoor Plants in The Home?
Plants own different reputations on the planet Earth with their ability to change carbon dioxide into oxygen. Humans become ineffective when they are not getting adequate oxygen in their lives, making indoor planting a crucial aspect for every home.
In fact in the Ayurvedic approach to medicine, it has been revered for it's medicinal properties in curing several diseases; dried leaves have also been used as mosquito repellents for centuries.
Using indoor plants can improve the nature of the home and also it will provide quality air for the person who is living. We don't require artificial hair purifiers to get pure Air in the house because indoor plants can do it for free and enhance the home's beauty.You can also check out some interior design tricks
Indoor planting doesn't just offer fresh Air and beautiful space, but there are some more health benefits that you can experience after planting trees in your home.
Psychological benefits of indoor plants : Plants in the home or office can make the surrounding comfortable and give a natural feel. Using indoor planting can help in maintaining stress levels, heart rate, and blood pressure. Indoor planting improves the mood of a person, and it lowers the stress response. Plants are something that can help in managing physiological and psychological stress level.  Indoor plants inside your home creating a positive vibe.
Can enhance your attention: If you feel very low while living in your home, experience the plant's touch near you. It will improve your mood and also give you better attention that will help you to concentrate on your work or study.
Plants can be a natural counsellor: If you are on the bed for a long time due to some illness or injury, using an indoor plant can help you shorten your illness period. Being in plant surroundings will help you think better, and you can see the difference while recovering from the injury.
Plants can be a reason to boost your productivity: A good mood can improve the productivity and activeness of the mind. Indoor plants can be the reason to improve your mood, which will take part in your increased productivity and concentration on the work you are doing. it also has some air purification qualities.
A beginner's Guide To Set Up Indoor Plants in Kerala.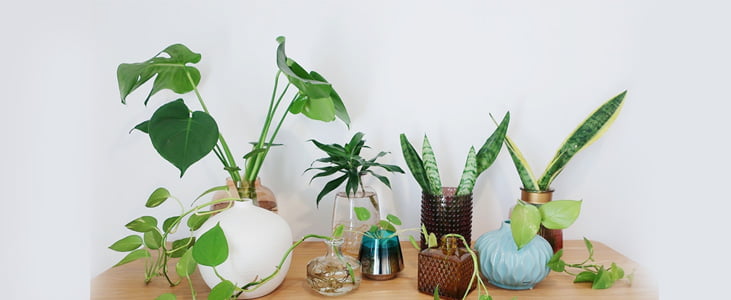 Like people, plants respond to extra attention and love. Consider some crucial aspects while growing indoor plants. These aspects will help plants to grow in a better way, and it also improves their quality. Let's see some of the crucial considerations we can take while growing plants indoors. Also, read how to start your own kitchen garden in Kerala
Light
Light is one of the crucial elements that a plant requires, no matter which plant you are planting—providing ample light at a vital position and energy help plants to have a good life. And bright sun Temperature: They are easy to grow in dry indoor spaces that have a good amount of heat filtering in.
Even though direct sunlight will kill the leaves very soon. While planting an indoor plant, make sure to consider the light condition of the place where you are initiating the planting.
If you are planting a low-light tolerant plant, keep them where sunlight is not hitting directly. Still, you will need some indirect source of the sun that can help your plant grow and survive.In general, all house plants thrive in bright indirect light but some can do well in low light conditions too
Soil
Moist soil with high organic matter are the best bet. Soil is a thing that we always ignore while planting indoor plants. Using any soil will fulfil the plant, but it can affect the plant's health in several aspects. Soil can be a reason to provide strength to the roots, keep the plant upright, and become a nutrition medium for your plants.
You can prepare the soil for a better indoor plantation, which will enhance your plant's life. Make sure you use well-drained soil and do not make the soil soggy for a fresh-looking spider plant. Adding a bit of plant food before planting can give a good life to the plants, improving their growth using the right kind of soil.
Water
Water is a very crucial component of plant survival. Desert living plants also need constant watering, which means you need to maintain a source of water that can help fulfil the physiological purpose of a plant's life. In summer months, they like their soil to be kept moist with regular misting; during winters or as autumn sets in, they require less water every couple of weeks to keep it from wilting.
Placing the plants where you can water them when needed can be the best thing you can do for your plants. Yellow leaves in the plant are a sign of over-watering or poor drainage.
Ventilation
Most indoor plants are tropical plants and do well with moderate to humid weather conditions. Ventilation is an aspect that no one talks about widely about growing plants, but It's best to keep it in humid conditions for it to thrive. If you make plant at a place where inadequate ventilation is there may be a reason to rotten down the plantation.
Continuous airflow is crucial to wick away the excess moisture in the plants, which will help them get a happy and healthy life.
Hi-Life Builders is one of the best builders in Thrissur. Apart from building wonderful homes, our portfolio includes home care, resale, and home loan assistance and you will be happy to know that we have a dedicated team for after-sales service and property management service. For further information on our project contact us now!
Recent Posts
Recent Posts
Category