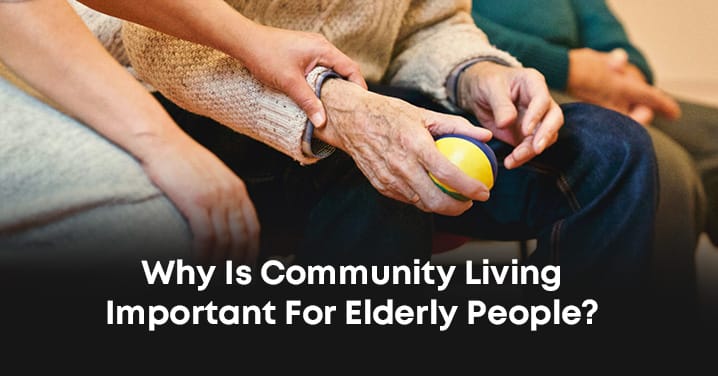 Why Is Community Living Important For Elderly People?
Posted By

hilife_admin

On

Mon, Jun 12, 2023
You've lived a long and full life and are now in your senior years. While aging is a natural component of life, it does not mean you have to face it alone. Being surrounded by friendly people may help you age gracefully.
Life's difficulties don't disappear as you grow older; they only change faces. Health problems emerge, mobility is reduced, and loved ones die away. Familiarity with one's surroundings and lifetime contacts may make handling struggles much easier. Strong social relationships are shown to aid in maintaining brain health and lifespan.
Community living allows for social connection and participation that may be missing in isolation. Sharing meals, engaging in activities and supporting one another through ups and downs fosters meaningful connections and provides meaning. Your friends' life experiences may help you through this phase of life.
While independence is essential, interdependence may be the key to healthy aging. Surrounding yourself with individuals going through similar life experiences as you may help overcome loneliness and enable you to have a satisfying life as you age gracefully together. Community is the thread that connects us all. Buying a flat or apartment is one of the most convenient options for community living. For example, in the case of Apartment Ideas for Healthy Living in Thrissur, currently, many families are group-buying flats in Thrissur to make a community living with their friends and near ones.
Staying Social: How Community Living Combats Loneliness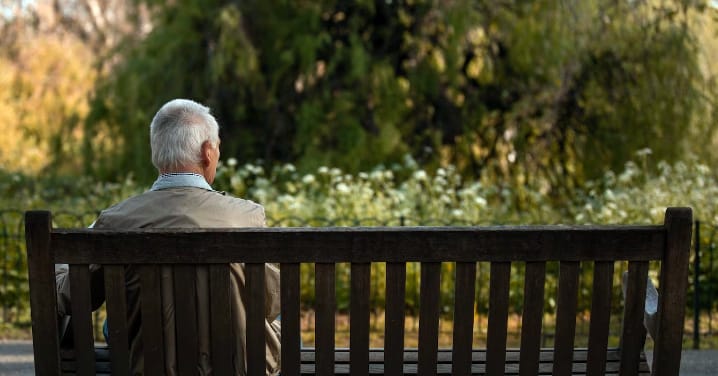 Getting isolated from friends and communities is common as we age. However, social connection and involvement are essential for physical and mental wellness. Living in a senior community may help the elderly overcome loneliness while keeping them active and friendly.
Staying socially engaged offers several advantages for seniors. Interaction with others causes the production of feel-good hormones, which improves your mood and general well-being.
Senior communities provide social events, activities and trips that allow residents to connect over common interests. You'll discover your tribe, whether it's a reading club, gardening group or monthly yoga class.
Exercising with others also keeps you engaged and mobile. To make exercising more pleasant, many senior living homes feature fitness facilities, walking paths and pools. Team sports or fitness programs provide an opportunity to support one another while experiencing the physical and emotional benefits of physical exercise.
Isolation and sadness are real risks for persons who live alone. However, in a senior community, there is always someone to talk to, have a meal with, or interact with. It has been shown that strong social relationships and community involvement assist older persons to live longer, healthier and happier lives.
Those who want to age gracefully without losing uniqueness should consider a senior living community. The built-in social interaction and activities guarantee that you remain socially and physically active for many years. After all, life, particularly in our older years, is supposed to be enjoyed with others. Living in a community enables you to do exactly that.
Safety in Numbers: Why Community Offers Peace of Mind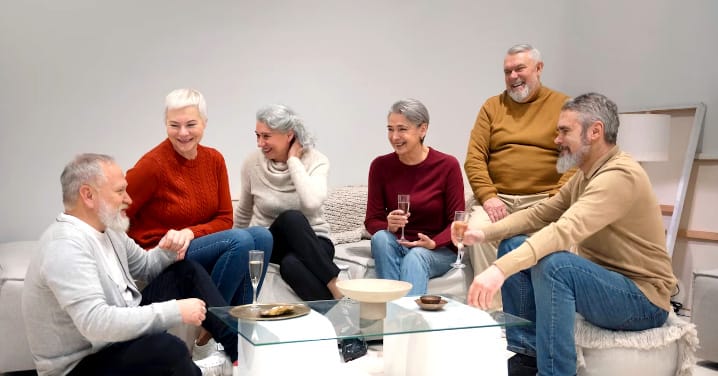 Living alone becomes increasingly difficult and hazardous as we age. Community living provides peace of mind by providing safety in numbers. If it's an apartment, definitely a lot of security aspects will come along with it automatically which makes buying an apartment ideal for this purpose.
For one thing, more people are nearby in an emergency, like a fall or a health issue. Someone will most likely notice and contact you for assistance immediately. Living with others requires frequent social contact and check-ins, so if someone doesn't appear themselves or follows a pattern, it'll be noticed.
• For increased safety, community living often includes emergency alert systems. Help may be called at any time by pressing a button.
• Also, community living lowers isolation, which may contribute to health problems such as depression or dementia. Social interaction and connections are essential for overall well-being at any age.
Of course, privacy and freedom are essential. The best possible living condition in a community combines safety, social engagement and personal space. Many care retirement homes provide a variety of alternatives, including totally independent living, assisted living and professional nursing care. Residents may age in place with familiar faces and the degree of care they need.
While aging offers difficulties, living in a community may help make life safer and more pleasant. As we age, being surrounded by caring people improves our health, joy and standard of life. After all, we're social beings and there's nothing like home, particularly when it's a community.
Shared Interests and New Friends: The Joy of Like-Minded Companionship
Shared Interests Lead to New Friendships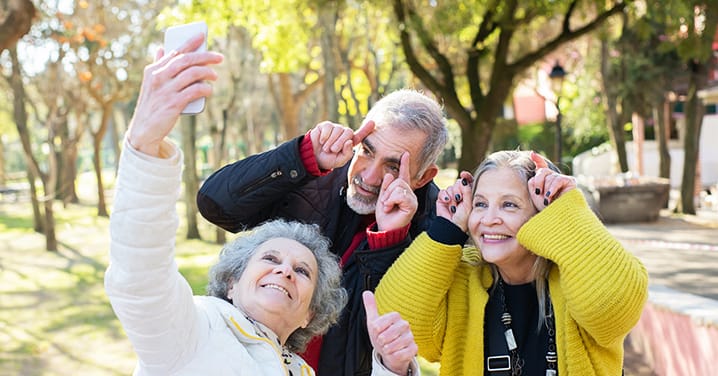 Living in a community with individuals of a similar age makes it easy to form friendships and networks based on shared experiences. You could tell neighbors stories about growing up without modern gadgets or reliving cherished TV programs and music from childhood. Over time, these unofficial interactions develop into important friendships.
• It's a great approach to meet others who share your passions to join a local social or recreational group. If you like gardening, you might consider joining a local garden club. Initiate or join a book group if you like reading. You may meet like-minded individuals who share your enthusiasm for learning by enrolling in a cuisine, art or history class.
• Do not hesitate to welcome new people for coffee, dinner or talk. Extending hospitality is an excellent method for creating new connections. Your visitors will appreciate your kindness and it will allow you to meet over relaxed conversation in the comfort of your own home.
• Look for socializing opportunities in communal venues such as leisure rooms, courtyards or walking paths. Engage in a fresh discussion, admire their friendly dog or smile, establish eye contact and say hi as you walk by. Even though they don't always result in long-term friendships, these modest social engagements may help overcome loneliness and isolation.
Living in a community creates social relationships essential for longevity and well-being as you age. However, leaving your comfort zone is sometimes essential; finding new friends with similar interests and life stages may lead to enduring friendships that enrich your senior years. Making a tiny effort to interact with people in your neighborhood can help you age gracefully together.
Independence With Support: How Community Empowers the Elderly
We appreciate independence highly as we age, but it also gets increasingly difficult to preserve. Community living is the ideal answer, enabling older people to live independently while providing a robust support system.
Social Interaction and Engagement
Despite socialization and activity, the elderly struggle with isolation. You may interact with people via scheduled activities and events and casual encounters. Strong social bonds have been demonstrated to aid in treating older health conditions such as dementia and depression.
Security and Safety
Living alone increases the likelihood of falls or medical issues being undiscovered. Community living offers safety and security via emergency alarm systems, frequent wellness checks and on-site personnel 24/7. You may relax knowing that aid is close by if you need it.
Shared Responsibilities
Routine tasks such as housework, yard work and home upkeep may grow difficult as we age. Many of these duties are shared or performed by personnel in a community. You must be concerned with keeping your space, giving you more time to accomplish what you like.
Independence with Support
The beauty of living in communities is that you may be as independent as you want while receiving aid and support when needed. Bathing, clothing and medication management are assisted, but you choose your schedule. It strikes the ideal balance between freedom and responsibility.
Aging gracefully is accepting changes while hanging on to what is most essential. Independence and community are important components for many people. Community living allows older people to age on their terms while still receiving care, security and fellowship. Is there anything better than that?
A Purpose and Routine: How Community Provides Structure and Meaning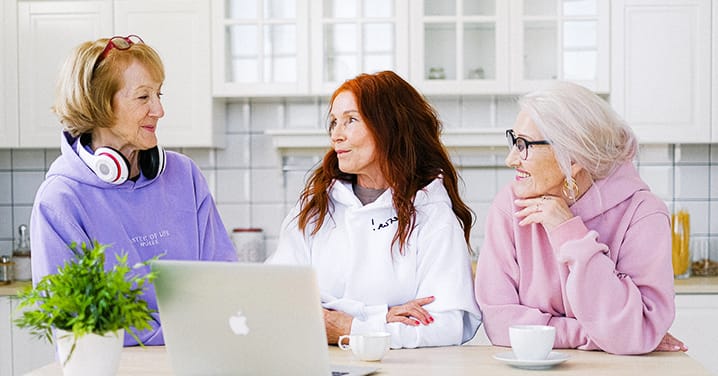 As we age, community becomes more vital for our health and lifespan. A strong social circle and a feeling of purpose enhance the mind and the body.
Community membership motivates you to wake up every day. Socializing and having a purpose could assist you in combating loneliness. These routines provide significance and structure, whether weekly cards or gym classes, volunteering at a local school, or coffee with buddies.
Staying socially active and connected to others stimulates the brain and the body. Face-to-face interaction develops your brain and going out and about keeps you flexible and energetic. Strong social bonds have even been demonstrated to improve immunity and lifespan.
• Hang out with friends over coffee, dinner or a shared hobby like gardening, needlework or walking. Make it a regular habit.
• Give your time to a worthwhile cause in your town. Do some volunteer work at a local church, food bank or zoo.
• Enroll in a group or take a class in an area of interest to you. Make friends for life while learning a new skill.
• Don't be hesitant to experiment with new technologies such as video chatting to remain in contact with loved ones who live far away. However, wherever feasible, make time for in-person encounters.
While aging occasionally involves dealing with loss and health difficulties, community support may bring peace during tough times. Strong social relationships have been demonstrated to assist the elderly in minimizing stress, sadness, and anxiety.
Make time to develop personal connections and participate in your community. Find significance and purpose in the simple act of spending time together. Our lives are better with others, so take benefit and Must-Visit Places in Thrissur of every possibility for the company and enjoy this chapter with familiar faces.
Conclusion
Socializing and being among friends and family as you age improves your health and happiness. Aging is unavoidable, but being alone is not. Spend time with loved ones, register for a club, do community service or become involved in a religious or charitable organization. Considering flats on Landscaping In Kerala would be the most convenient option for community living. Staying involved in your community can help you overcome loneliness, stimulate exercise and give you a sense of purpose. You've lived a long and fruitful life; now you can relax and revel in it with others who understand you.
Though being old is something everyone must face alone, it doesn't mean you can't do it with a friend. The importance of community in living happily and aging gracefully cannot be overstated.
Recent Posts
Recent Posts
Category