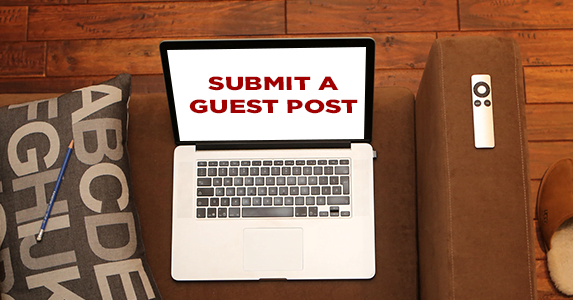 Submit A Guest Post
Posted By

hilife_admin

On

Mon, Jul 17, 2017
Guest blogging is a growing trend in the blogging sphere and helps both authors and blog owners alike. If you enjoy writing, this is a great platform for you. You can work in the comforts of your home and get paid for your skills. Currently, most of the top companies opt for inviting guest writers for their blogs. Especially, Real Estate companies look for guest authors for their blogs to provide relevant and useful content for their customers and readers. Well written articles can attract more traffic to the website through quality content. For the authors, this gives a huge platform and readership for their articles.
Most of the articles sent by aspiring writers to blog owners for publication are rejected. Where do they commit mistake? If you want your articles selected as guest post by blog owners, you can follow these guidelines.
Guidelines of Guest Blogging for Hi-Life Builders
1. Create Good Title with Subheadings-
It is important to create a crisp and informative title for the content. While writing for a Real Estate blog, make sure to correlate your title and content body with the company's keywords. This will give more appeal to your content.
2. Content should be Deep Researched & Informative-
When writing for a Real Estate company, make sure to put the company's growth in the body content. The content should be well researched, informative and you can incorporate graphs, images and other details of the company in the body content.
3. Plagiarized Content Leads to Rejection-
It is important to write original content. Plagiarized contents affect the SEO ranking of the company. This can also have a negative impact to the brand. Therefore, it is essential to write a fresh and plagiarism free content.
4. Create a Unique Content with Exclusive Information
–
Readers of real estate blog seek for unique ideas. So write content that is innovative and informative. This can help the company to transform readers into buyers and make them invest in the company. By adding bullet points, subheads you can create an impressive real estate blog and can attract more audiences to the site.
5. Being Active with the Readers would Yield more Benefits-
The readers will have many queries and a writer should try to keep them up-to-date through your content. If you could meet readers' expectation, that will help the company to build a good relationship with its readers.
6. Use Impressive Pictures-
You can insert various Real Estate pictures such as floor plans, interiors, location and photos of the projects in your content. This will provide a clear idea to the buyers, which can motivate them to invest in the same.
Create Informative blogs, Avoid Promotional Stuffs
Hi-Life builders encourage writing only the specification and details of the company. They don't encourage writers to write a promotional article. You should focus on the relevant and useful content using which the company can make its readers happy.
Always Proofread the Content
By proofreading the content you can avoid grammatical errors and can provide a better content to the company. Hi-Life builders never would compromise the quality. Therefore, it is important to maintain the quality of your guest blog and avoid rejection.
Real Estate Blogging- Write Unique Content
When you guest blog, especially in Real Estate field, you should be very careful about the content. You should do a deep research on the given topic and write accordingly. Real Estate blog requires very accurate information. The article should be error free and fresh. If you are a fresher in this field, you need to have lots of research in this field before choosing to post in the Real Estate Guest blogging. Real Estate blogging is the excellent way to make money if you can write articles that readers would love.
Benefits of Guest Blogging
> Real Estate Blogging acquires you to become a good writer. You can improve your skills here while earning for the same.
> This will give you fame and name in your writing career.
> Guest bloggers in real estate are paid well.
> Guest blog does not require any professional skills or certificates. Anyone, who is passionate about writing, could opt for this position.
> This will give you a lot of relaxation in timing and you can utilize your time in blogging any of your free time.
Conclusion
Real Estate guest blogging is the best way to gain knowledge while earning at the same time. There is wide range of opportunities for writers in this field. Keep on blogging and shine your nib with Guest blogging.
[gravityform id="1″ title="true" description="true"]
Hi-Life Builders from Thrissur are one of the most prominent home builders, who have completed and successfully delivered 18 apartment projects in Thrissur, thus becoming the best builders that provides the top apartments and flats in Thrissur. Apart from building wonderful homes, we are also providing home care, resale and home loan assistance and you will be happy to know that we have a dedicated team for after sales service and property management service. Contact us and enjoy your relationship with your dream home builder.
Recent Posts
Recent Posts
Category