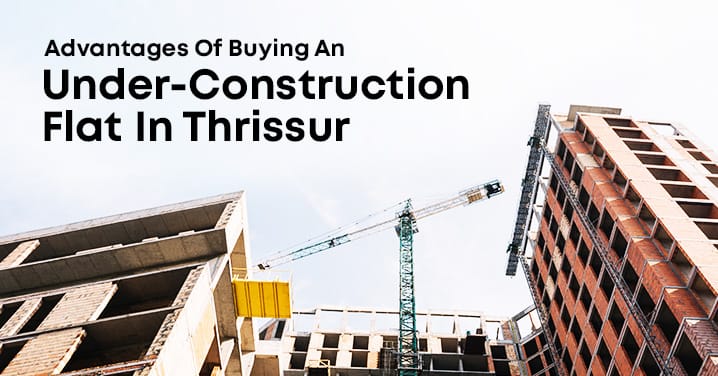 Advantages Of Buying An Under-Construction Flat In Thrissur
Posted By

hilife_admin

On

Thu, Jun 8, 2023
You want to purchase a new flat in Thrissur but must decide whether to go with a ready-to-move-in home or an under-construction one. Understandable; it's a wide choice with many variables to consider. But have you considered the advantages of purchasing an under-construction apartment?
You might save money and receive more features or a better location than with a ready apartment. You can modify sections of an under-construction apartment to your preferences and requirements.
Payment plans are often more flexible, allowing you to pay over time as the building develops rather than paying the whole sum ahead. Despite the risks, buying an under-construction flat in Thrissur may be a good investment.
Price Advantage: Buying at a Lower Cost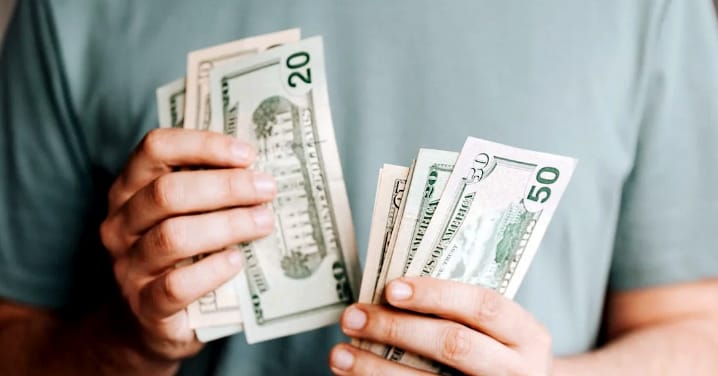 Purchasing an under-construction flat in Thrissur allows you to enter at a reduced rate. Because developers seek to sell units to finance the project, property Costs are lower at the start of construction. When the building is completed, the value automatically rises.
You'll get the best price and acquire immediate equity if you buy early. Your apartment's worth might increase by 20-30% when you pick up the keys! That implies you'd earn a handsome profit if you had to sell soon.
Another advantage is that you may personalize your flat to your preferences. You may have choices in floors, types, inside permissible alterations, and other finishes to match your taste with the help of the builder. It is far more complex and costly to modify an old apartment. You may also avail some benefits on payments in the case of home loan taken at the beginning or under construction period of a property.
Finally, purchasing off-plan saves time and money. Your time and money spent on maintenance and upgrades will be minimized since the apartment will be new. Because the complex has yet to be inhabited, you may take a walk-through and choose the best available apartment.
While risks are associated with purchasing under construction, such as project delays or quality difficulties, the benefits frequently exceed the downsides in Thrissur. With careful planning, an under-construction flat might be your most cost-effective way to house ownership.
Customization Opportunities: Make It Your Own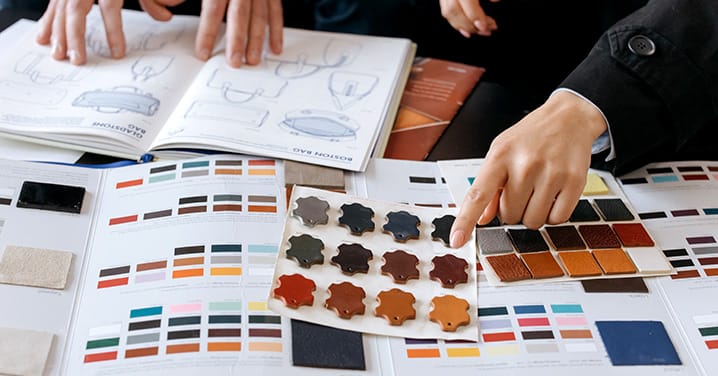 When you buy an under-construction apartment, you may modify it to your heart's delight. Isn't it amazing?
• Select design ideas. Do you want an open-design kitchen and living room? A spare bedroom? A large balcony? Want some fantastic rooftop design ideas? Work with the designer to create the layout you've always wanted.
• Choose high-quality finishes. Upgrade from basic tiles and cabinets to granite countertops, hardwood flooring and designer fixtures that complement your personality. These solutions may be more expensive up front, but they will boost the value and attractiveness of your apartment.
• Include smart home features. Pre-wire for high-tech features such as a home security system, smart thermostat, voice-activated lighting and more. Installing them during construction is significantly simpler (and less expensive) than after you move in.
• Make the room future-proof. Inquire about the availability of pre-wired home offices, extra plugs and piping for bathrooms that might be used as guest rooms. These built-in updates are investments that will benefit you in the long run.
Buying an under-construction flat is not bound by someone else's design or a generic "cookie-cutter" room. You can design a house that meets your requirements, preferences and budget. How's that for the ultimate in Thrissur custom living? Make this apartment your heaven! If you purchase at the appropriate moment, the possibilities are unlimited.
Potential for Capital Appreciation: Value Increase Over Time
Value Appreciation Over Time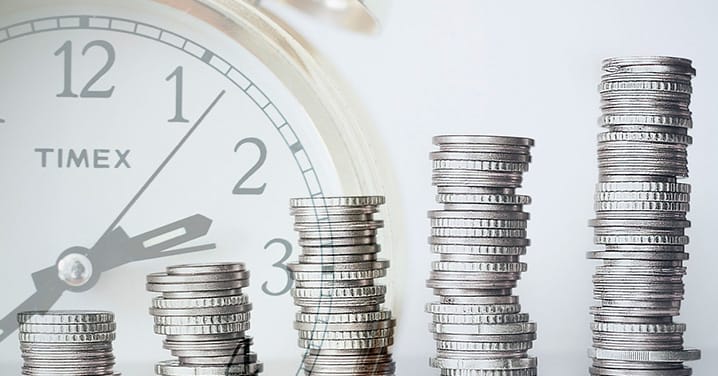 Investing in a Thrissur flat still in the building process has the potential for long-term financial gains. The value of the apartment will rise as the project nears completion and construction is completed. This is particularly true if you purchase early in the building process.
• You will most likely obtain the best deal if you buy early. Prices will rise as construction advances to reflect the rising value. Because of your early investment, you will build up equity when prices grow, which you can access later.
• Once work is finished, the value of your flat will rise again. Prospective purchasers may now see the final product, amenities and quality. For a ready-to-move into flat, they may be willing to pay more. If you decide to sell now, you'll earn a nice profit.
• The region surrounding your building will grow over time, increasing the value of your property. The area is becoming increasingly appealing due to new infrastructure, schools, hospitals, restaurants and entertainment places. Your apartment appreciates in tandem with the neighborhood.
• As Thrissur develops into a smart city, technology hub and commercial center, property prices are expected to surge. If you keep your apartment for a long time, it might become a very valued asset with exceptional profits.
While there is always the possibility of turbulence in the real estate market, purchasing an under-construction flat, particularly in a city with high development potential, such as Thrissur, optimizes your ability for the value to climb significantly over time. With patience and a long-term view, you may make large financial returns on your original investment.
Low Down Payment: Easier to Finance
Purchasing an under-construction Thrissur flat offers various benefits over purchasing a ready-to-move-in property.
Easier to Finance
When purchasing a freshly built apartment, you often only need to put down 10-20% of the entire cost as a down payment. The remainder may be funded with a house loan, making it more affordable to purchase a new home.
When the construction is finished, and you take possession, you will begin making monthly mortgage payments. You can purchase a bigger, better apartment with a lesser down payment.
Cost Savings
Before construction is completed, flats in Thrissur are often offered for a lower base price. The value of the properties will rise as the construction progresses. You may profit from this rise in value over time by purchasing early.
You'll also prevent price increases caused by increased demand or rising building expenses. This might result in savings of millions of rupees when compared to purchasing a comparable-ready apartment.
Customization Options
Buying a pre-construction flat may give you additional options to personalize components to your preferences. Flooring, cabinets, countertops, and other finishes are available. Minor layout adjustments are often possible at little or no added expense.
Customization gets more difficult and costly after the construction is completed. Buying at the proper stage of development enables you to modify your apartment to your requirements and preferences.
Tax Benefits
You may avail of income tax benefits if you purchase by availing of a home loan. You may save money on your purchase thanks to these tax breaks.
To summarize, purchasing an under-construction apartment in Thrissur provides several perks, ranging from lower rates to customization choices to tax advantages. With little patience, you may move into your new apartment at a reduced price and see it's worth rising over time. The goal is to identify the appropriate project at the correct building stage to reap the most rewards.
Amenities: Modern Conveniences Included
When you purchase an under-construction apartments in Thrissur, you will have access to contemporary facilities and conveniences built into the building.
Recreational Facilities
Recreational amenities such as a gym, swimming pool, sports courts, jogging track and clubhouse are often included in pre-construction apartments. Once the project is done, these facilities are generally accessible for residents to utilize. An onsite gym and pool are incredibly useful for fitness enthusiasts. Families with children will like the activity facilities included inside the property.
Landscaped Gardens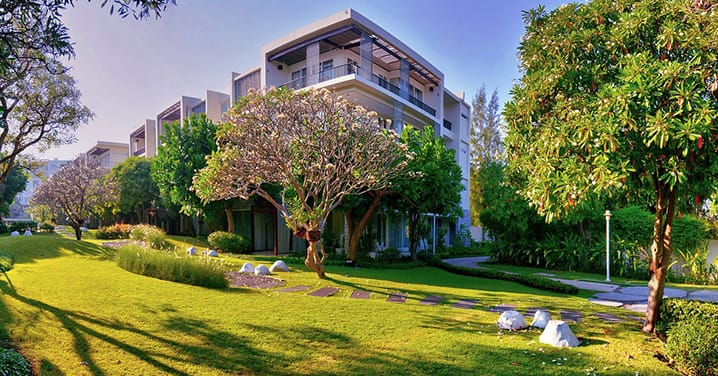 Developers routinely include beautifully manicured gardens, lawns and play spaces in under-construction properties. Residents may enjoy the outdoors and have a little relaxation in these areas. The extensive structure provides enough area for children to play.
Greenery also reduces pollutants and enhances the general atmosphere. Moreover, you can also opt for indoor gardening ideas if you want indoor and outdoor greenery.
Advanced Security
New home developments are built with security in mind. They provide modern security measures such as CCTV cameras, guards and limited access. Some even have biometric entrance systems for extra security. These security solutions provide homeowners and their families peace of mind.
Contemporary Design
Under-construction flats often feature a modern design incorporating the most recent architectural styles and trends into the building structure and interiors. The apartments are often open-concept with huge windows and high-quality fixtures and finishes. Homebuyers seeking a fashionable, affluent property will like the modern design.
Selecting under-construction flats in Thrissur means obtaining access to recreational amenities, trimmed gardens, superior security systems and a modern design – all modern comforts that enrich your lifestyle and experience of living in the complex.
New construction facilities are intended to fulfill the demands and expectations of today's homeowners. Moreover, owners may also get customizing facilities with a suitable interior design for small flats by owning under-construction small flats.
Conclusion
So there you have it, numerous convincing reasons why purchasing an under-construction flat in Thrissur may be wise for you. While the waiting time may take some patience, the long-term financial and lifestyle rewards are well worth it.
Newer buildings often provide more facilities and space, resulting in a better standard of life. Better building standards mean fewer surprises and peace of mind. If you want to settle down in Thrissur, purchase an under-construction flat. You'll be pleased you did in the future.
Recent Posts
Recent Posts
Category